Davison/Davison confirmed for Pirtek Enduro Cup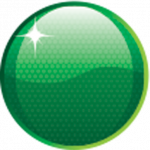 Alex Davison has officially been named to co-drive beside brother Will in the Pirtek Enduro Cup suite of long distance races.
As previously reported Alex Davison who had been without a full-time drive for the first time in his career this year, was in the box seat to link with his brother after ending his association with the Charlie Schwerkolt #18 Ford.
The third generation racers are the sons of ex racer Richard Davison and grandsons of the late four-times Australian Grand Prix winner Lex Davison.
Of the family heritage Alex said: "They'll be proud if we do well, if we're wobbling around down the back of the field, they won't be very proud.
"Obviously we started out racing karts and did that together as a family, travelled to all the races. We've supported each other all through our careers but have never had the opportunity to share a car together."
Erebus team manager David Stuart said the Davison's will pose a strong combination in the Enduro Cup.
"They (Will and Alex) are both very accomplished drivers and we should be a real chance of achieving some positive results throughout the series,'' said Stuart.