Gene Haas officially granted F1 licence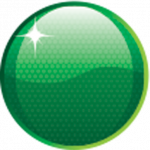 NASCAR team owner Gene Haas has been given the green light to field an F1 team in 2015.
The FIA has granted Haas, the co-owner of the Stewart-Haas team, a licence which will make him the first US team to compete in grand prix racing since the troubled Lola-Hart attempt in 1985-1986. That team was headed by Carl Haas (no relation to Gene Haas) and former McLaren boss Teddy Mayer with Alan Jones as the sole driver in 1985. The 1980 World Champion was partnered by Patrick Tambay the following season.
"Obviously, we're extremely pleased to have been granted a Formula One license by the FIA," Haas said in a statement.
"It's an exciting time for me, Haas Automation and anyone who wanted to see an American team return to Formula One.
"Now, the really hard work begins. It's a challenge we embrace as we work to put cars on the grid.
"I want to thank the FIA for this opportunity and the diligence everyone put forth to see our license application come to fruition."
Haas Automation is the largest CNC machine tool builder in the western world and he is the founder of the Windshear rolling-road wind tunnel in Concord, Charlotte.
The Haas-Stewart team fields cars in NASCAR for Tony Stewart, Kevin Harvick, Kurt Busch and Danica Patrick.