Holdsworth hands Erebus maiden V8 Supercars win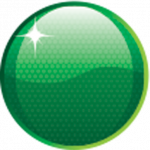 Lee Holdsworth scored Erebus Motorsport's first V8 Supercars victory with a late-race pass on Fabian Coulthard in Race 8 at Winton.
The #4 Mercedes took the lead with just three laps remaining as tyre life again proved a crucial factor.
Pole-sitter Coulthard had lost the front-running to Scott McLaughlin off the start, before regaining the lead when the Volvo was forced to pit with an electrical problem nine laps in.
Coulthard managed the gap back to Holdsworth for much of the race, but eventually fell to third behind the Mercedes and an equally fast-finishing Mark Winterbottom.
David Reynolds and David Wall made it three Fords in the top five, while James Moffat, Jason Bright, Will Davison, James Courtney and Chaz Mostert completed the top 10.
"(I'm) pretty emotional over the last 12 months and what's gone during the week (home invasion) hasn't helped," said Holdsworth post-race.
"I'm so proud of my boys at Erebus. We're looking for a sponsor at the moment and this is the best way to try and find one.
"We're up the front and here to stay I think."
By contrast to the three Safety Cars seen during Race 7, the day's second encounter ran green for its duration.
Those to struggle for tyre life included Shane van Gisbergen, who ran as high as fifth early before sliding back to 20th by the flag.
Red Bull duo Jamie Whincup and Craig Lowndes found the going tough from their poor qualifying positions, with the former turning 21st on the grid into 19th and the latter finishing 16th from 23rd.
The results see Coulthard close to within 19 points of series leader Lowndes, with Whincup 58 points further adrift in third.
A final qualifying session and 200km Race 9 of the championship will complete the Winton 400 on Sunday.
See below results for Race 8
| | | | |
| --- | --- | --- | --- |
| Position | Driver | Team | Car |
| 1 | Lee Holdsworth | Erebus Motorsport V8 | Mercedes E63 AMG |
| 2 | Mark Winterbottom | Ford Pepsi Max Crew | Ford Falcon FG |
| 3 | Fabian Coulthard | Lockwood Racing | Holden Commodore VF |
| 4 | David Reynolds | The Bottle-O Racing Team | Ford Falcon FG |
| 5 | David Wall | Wilson Security Racing | Ford Falcon FG |
| 6 | James Moffat | Norton Hornets | Nissan Altima |
| 7 | Jason Bright | Team BOC | Holden Commodore VF |
| 8 | Will Davison | Erebus Motorsport V8 | Mercedes E63 AMG |
| 9 | James Courtney | Holden Racing Team | Holden Commodore VF |
| 10 | Chaz Mostert | Ford Pepsi Max Crew | Ford Falcon FG |
| 11 | Tim Slade | Supercheap Auto Racing | Holden Commodore VF |
| 12 | Scott Pye | Wilson Security Racing | Ford Falcon FG |
| 13 | Dale Wood | Team Advam/GB | Holden Commodore VF |
| 14 | Jack Perkins | Team JELD-WEN | Ford Falcon FG |
| 15 | Nick Percat | Walkinshaw Racing | Holden Commodore VF |
| 16 | Craig Lowndes | Red Bull Racing Australia | Holden Commodore VF |
| 17 | Michael Caruso | Norton Hornets | Nissan Altima |
| 18 | Rick Kelly | Jack Daniel's Racing | Nissan Altima |
| 19 | Jamie Whincup | Red Bull Racing Australia | Holden Commodore VF |
| 20 | Shane Van Gisbergen | Team Tekno VIP Petfoods | Holden Commodore VF |
| 21 | Garth Tander | Holden Racing Team | Holden Commodore VF |
| 22 | Russell Ingall | Repair Management Aust Racing | Holden Commodore VF |
| 23 | Todd Kelly | Jack Daniel's Racing | Nissan Altima |
| 24 | Robert Dahlgren | Valvoline Racing GRM | Volvo S60 |
| 25 | Scott McLaughlin | Valvoline Racing GRM | Volvo S60 |
See below for the updated points standings 
| | | |
| --- | --- | --- |
| 1 | Craig Lowndes | 605 |
| 2 | Fabian Coulthard | 586 |
| 3 | Jamie Whincup | 528 |
| 4 | Mark Winterbottom | 523 |
| 5 | Shane Van Gisbergen | 480 |
| 6 | James Courtney | 471 |
| 7 | Lee Holdsworth | 380 |
| 8 | Will Davison | 354 |
| 9 | Scott McLaughlin | 349 |
| 10 | Tim Slade | 344 |
| 11 | David Reynolds | 342 |
| 12 | Garth Tander | 333 |
| 13 | Russell Ingall | 332 |
| 14 | David Wall | 331 |
| 15 | James Moffat | 314 |
| 16 | Rick Kelly | 306 |
| 17 | Jack Perkins | 289 |
| 18 | Dale Wood | 285 |
| 19 | Jason Bright | 285 |
| 20 | Michael Caruso | 284 |
| 21 | Scott Pye | 270 |
| 22 | Chaz Mostert | 220 |
| 23 | Todd Kelly | 190 |
| 24 | Nick Percat | 162 |
| 25 | Robert Dahlgren | 141 |