Dunlop tyre preview: Winton 400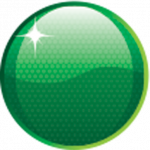 Once again at Winton the Dunlop tyre allocation will consist of the soft tyre again as was the case at Symmons Plains.
However the teams will have lots more to contend with at the north-eastern Victorian circuit.
Winton has 13 corners whereas Symmons Plains has 3 or 5 depending on what you count as a corner.
The surface at Winton is also much more abrasive, showing its age slightly.
What this all means is there will be tyre management to consider.
In Tassie there was very little of this because the track is smooth aggregate which is very easy on tyres.
Winton was quite hard on tyres even before the soft compound rubber was introduced.
Who will strategise and manage this best is anyone's guess but history would tell us that 888 are masters at strategy and tyre management.
I expect the Volvo to be pretty consistent because of their downforce and balance and I reckon HRT could surprise.
James Courtney has been impressive so far this year – and lets face it Adrian Burgess would have known all the 888 secrets wouldn't he?
I reckon it lends itself to being a fascinating battle.
There is a real technology cross-over between the Dunlop high performance road tyres and the V8 Supercar Dunlop Sport Maxx and Sport Maxx soft.
Racing improves the product as it always has from way back and that is why Dunlop goes racing.
*Stay with Speedcafe.com for all the latest news on V8 Supercars and full coverage of the action from Winton this weekend.
 See below for Speedcafe.com's Form Guide for the Winton 400