V8 Supercars set for radical Bathurst sprint meeting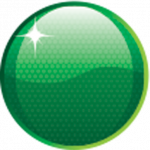 UPDATE: Speedcafe.com hopes you enjoyed our below story for April Fools day this year.
CLICK HERE for a look at today's other fictitious V8 Supercars news stories from around the web.
One of the world's most revered tracks will be used in the reverse direction next year as V8 Supercars pushes ahead with plans for an Easter sprint meeting at Bathurst.
In a major departure from tradition, V8 Supercars will utilise the 6.21km venue in the clockwise direction for the first time.
The plan is believed to have been driven by a number of factors, including new-for-2015 broadcaster Fox Sports' desire to capture fresh camera angles of the cars on the Mountain.
Local wildlife experts have also indicated that the Easter date will also reduce the probability of kangaroos, which have become an ever constant problem, making their way on to the circuit.
The racing action will be spread over five days from Wednesday April 1 until Easter Sunday, April 5.
It will be the first time a V8 Supercars/Australian Touring Car Championship sprint event has been held at the venue since the mid-1990s.
Over the years, hillclimb events organised by the Bathurst Light Car Club have started near Forrests Elbow and run up through the Esses, the Dipper, Skyline and into McPhillamy Park.
Precedents of racetracks switching the direction of racing have been set in the past including the Knockhill circuit in Scotland holding a permit to run both in the clockwise and anti-clockwise directions.
Mark Winterbottom, the 2013 Bathurst 1000 winner, is excited over the opportunity to race around the Mountain in reverse.
"I'm excited to see what it's like. It's going to be scary … some safety in some spots potentially but I'm sure we'll get around it," Winterbottom said.
"My car was good going in one direction last year and hopefully it doesn't forget to go the other way.
"We obviously don't want to affect the Bathurst 1000 the big historic race that it is.
"By spicing it up putting it backwards, a different format and all those things is going to play (out) a whole different race."
It is expected that the festival will include V8 Supercars, the Australian GT Championship, Porsche Carrera Cup, V8 Utes and the Touring Car Masters.
Motorcycling Australia has shown interest to join the five-day program which, if given the go-ahead, would be the first time since 2000 that bikes have raced at Mount Panorama.
After a covert visit to Bathurst from V8 Supercars and CAMS officials last week, it is believed that Bathurst Regional Council will confirm several minor safety upgrades with appropriate authorities and partners in the coming days.
VIDEO: Mark Winterbottom gives his thoughts on running Mount Panorama backwards