VIDEO: Jarno Trulli tests Formula E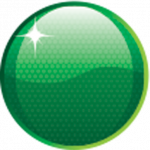 Former Formula 1 driver Jarno Trulli has tested Formula E's Spark-Renault at La Ferte Gaucher in France.
The 39-year-old Italian, who has not raced since the end of his Formula 1 career in 2011, is one of 40 in the category's 'Drivers Club' of potential competitors.
Trulli's test marked the first time that the Formula E car has run with its full, 270bhp, race-spec battery pack.
"From inside the cockpit, it's like driving a normal racing car," commented Trulli.
"The sound is different, but you still feel the sound of the electrical engine and the gearbox.
"In terms of feeling, it's perfect for a racing driver."
The championship's inaugural season is scheduled to get underway on September 13 in Beijing, China.
See below for video of Trulli in action