Jenson Button explains the 2014 F1 car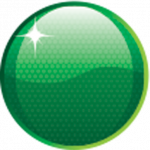 By Speedcafe.com
Wednesday 26th March, 2014 - 2:11pm
As Formula 1 ushers in the new era of 1.6 litre turbocharged power units linked to energy recovery systems, McLaren's Jenson Button offers a first person account of the challenges the new F1 car poses.
It is a surprise to me just how different the new 2014 cars are to drive.
For us when we are driving, the cars don't sound as good.
It doesn't sound as good as the V8s or the V10s… (but) there are quite interesting sounds going on.
Spinning up at stupid revs and, when you are on and off power, there are swishing noises from the turbo.
It is quite interesting to drive. There is so much power at your disposal the whole time.
There is so much torque. I have never driven a racing car with (as much) torque before so it is new to most of the paddock.
It is the torque that allows us to go through corners in second gear or fourth.
Sometimes the higher gear works for you.
It just depends on your driving style and the way you apply the throttle pedal, because whenever you put your foot on the pedal, you have torque immediately.
As a result, its quite tough to feel wheel spin because you are not sure if its wheel spin or if the engine is going up through revs. Its very tricky.
It's less forgiving because you have so much torque. With that much torque if you spin up the tyres you have overheated them.
You have to be so careful all the time and you are never sure how much power you can use.
Even on brand new super soft tyres you are never sure quite how far you can go on the throttle pedal.
Most of the time when you were in the V8 cars on super soft tyres you could feather the throttle before planting your foot.
Now you are feathering it all the way up through the gears and another issue now is you can spin the wheels in fourth gear.
*Check out Speedcafe.com's expert Race Guide to the Malaysian F1 Grand Prix below
Comments are closed.