Ricciardo destroys Sydney lap record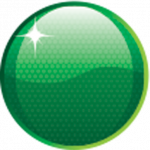 Daniel Ricciardo has lowered his track lap record of Sydney Motorsport Park by nearly two seconds on the final day of the Top Gear Festival Sydney.
After taking the 2011 model RB7 to what was the new standard yesterday of 1:13:08, the Red Bull F1 ace set an unprecedented mark of 1:11:2330 today. Although not an "official" lap record as it was not part of a race event, the time is without doubt the fastest ever recorded at the 24-year-old venue.
Taking to the track for two flying laps before breaking for an interim pit stop and a change of tyres, the Infiniti Red Bull Racing car then pushed out a further three full laps, breaking the record once, and then smashing it on the last and final lap.
Stepping out onto the track afterwards, Ricciardo spoke with Top Gear Festival host Jeremy Clarkson about his next major challenge, the first round of the Formula One season, and what fans can expect from him.
"I'll give it my best shot. I'm obviously here to try and win, and try and be successful in Formula One," said Ricciardo.
On the topic of his car's expected performance, Daniel noted that, "We've lost some down force on the rear but our straight line speed is quicker than we were last year. That's where we'll make it up."
Ricciardo also took to the track in a speed comparison which featured a Ducati World Superbike ridden by double world champ Troy Bayliss, Erebus V8 Supercar and Erebus GT with Will Davison and Lee Holdsworth, Garth Walden's World Time Attack Mitsubishi Lancer and a Neal Bates-driven rally car.
Bayliss took the ultimate title, pushing Ricciardo right to the finish line. "I am just really happy to be here and be part of this event. I'm from the bike side of things and to come hang out with you guys is really nice," said Bayliss.
Erebus owner Betty Klimenko also donated $5000 to the Wings For Life charity as part of her bet to wash Daniel Ricciardo's F1 car after his team won the Ultimate Speed Showdown at the Top Gear Festival Sydney. In turn, Ricciardo signed Klimenko's "wash this" t-shirt which will be auctioned and also donated to charity.
Ricciardo will head to Melbourne tomorrow for a range of pre-race obligations before practice gets underway at Albert Park on Friday.