Williams to run 20th anniversary Senna logo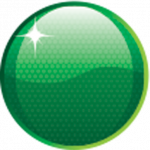 The Williams Formula One team has announced an updated Ayrton Senna logo on its cars this season to mark the 20th anniversary since the passing of the Brazilian legend.
Senna was at the wheel of a Williams on 1 May 1994 when he crashed in the opening laps of the San Marino at Imola in Italy. Since that time, Williams has placed the iconic Senna double S logo on its racing cars as a mark of respect.
Traditionally placed on the front wing struts of each Williams car, the new logo will be placed on the left hand side of the FW36's nose cone and feature a picture of Ayrton alongside the words "Ayrton Senna Always". Designed by the Ayrton Senna Foundation, the logo will be present at a number of events organised by the Foundation this year to honour the life, legacy and values of the three times Formula One World Champion.
"I was very close to Ayrton and the iconic double S logo has been a mainstay on our cars since his death 20 years ago," said Founder and Team Principal Sir Frank Williams.
"This new logo is our way of celebrating his achievements as a racing driver, and also the sterling work of his Foundation which is doing so much to promote educational opportunities in Brazil."