HRT in 'biggest ever' development push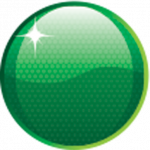 Holden Racing Team owner Ryan Walkinshaw warns that his team has only just begun the biggest development drive in its 25-year history as it strives to win this year's V8 Supercars title.
The factory squad enjoyed a surprise success in the season-opening Clipsal 500, with James Courtney emerging victorious from a torrid Sunday contest.
The result marked a first-up win for the much celebrated reunion of Courtney and new Walkinshaw Racing managing director Adrian Burgess, who had mastermind the driver's 2010 V8 Supercars title with Dick Johnson Racing.
While Triple Eight convert Burgess described the win as a reward for the hard work put in by his freshly bolstered crew during the off-season, Walkinshaw is promising a relentless development schedule through the year.
"The development program we've got on these cars is the biggest we've ever had," Walkinshaw told Speedcafe.com.
"With Burgess and (Mathew) Nilsson (technical director) coming on board, they are pretty keen to do a lot of changes on the cars pretty quickly.
"We were saying its a bit of a joke that the cars aren't even that good yet and to get a result like that is pretty exciting.
"The cars are going to be very different by the time we hit the enduros later in the season."
Although Walkinshaw-run Holdens took back-to-back championships in 2006 and 2007, the HRT has not tasted championship success since the last of five consecutive titles in 2002.
Triple Eight-built cars, including the customer Ford used by Courtney and Burgess in 2010, have meanwhile won the last six championships.
"I told ATB when we got him on board our goal is to turn HRT into the best team in V8 Supercars once again," continued Walkinshaw.
"It's a decent start but there's lots more work to do.
"Red Bull (Triple Eight) are an awesome outfit. They are a great benchmark for us to try and get close to, but they are beatable.
"I think when you put pressure on Jamie and Lowndesy they are not some unbeatable superhuman behind the wheel. They are like all of us, they make mistakes.
"We have just got to make sure we are there or thereabouts towards the end of each race and just keep putting pressure on."
Echoing Walkinshaw's sentiments on his former team, Burgess stressed the importance of time in the HRT's resurgence.
"We've got to keep our feet on the ground," he told Speedcafe.com.
"We've got to bring speed back to this company. When you qualify 15th you can't expect to win.
"We won because we made the right choices and JC did a fantastic job, as did our other three drivers.
"But we're still missing a few tenths of ultimate pace in qualifying so we're not going to get carried away..
"It's just a good reward for all the work that's gone in. I've needed to be really hard on everybody in the whole factory.
"I've had to turn the screws on them because the level that we were at wasn't where we need to be."
Sunday's win was just Courtney's third triumph with the HRT since joining the squad as the reigning champion in 2011.
Despite his bond with Burgess, which stretches back to their days in British Formula 3, Courtney has been quick to point out that its entire recruitment drive has helped bring a widespread change in attitude to the team.
"I've got 100 percent faith in ATB (Burgess), that's why I was pumped that he came on board… but it's not all Adrian," he said.
"I think Matty Nilsson (ex-Ford Performance Racing) has been a fantastic signing, as has Alex Somerset (ex-Nissan Motorsport), Blake Smith (ex-Tekno Autosports), all of those guys.
"This is the first time in years I think HRT have opened their eyes and listened to other opinions and realised that we didn't know and have all the answers."
Courtney sits fifth in the points standings following the Adelaide meeting with team-mate Garth Tander, who was involved in the five-car Race 3 melee, ninth.