Johnson to team with Wall for Enduro Cup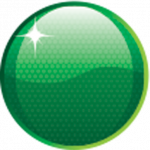 Steven Johnson will return to the wheel of a Dick Johnson Racing Falcon when he teams with David Wall in this year's Pirtek Enduro Cup.
Stepping out of a full-time drive at the beginning of 2013 amid financial strains at DJR, Johnson ventured away from the family team to race with Erebus Motorsport in last year's enduros.
Johnson has been confirmed to race with Wall in the #17 Falcon this year, while Dunlop Series front-runner Ashley Walsh will team with Scott Pye in the #16.
"Last year was tough for DJR, but personally I felt working in another team did my overall approach and driving a lot of good. It gave me a different perspective working with new engineers and seeing how another team went about it," said Johnson.
"I can see that DJR has also developed really well since I was last in the car, so it is great to be back with the team."
"I hope now I can bring some real benefit to David and the boys and really help DJR and Wilson Security capitalise on the support they have given the team. We head into 2014 in much, much better shape than last year."
Walsh will add the enduro role to his full-time duties with Matt Stone Racing in the Dunlop Series.
"It's great to be back with DJR and in the same car," he said, having driven alongside Tim Blanchard last year.
"I can't thank Dick, Ryan (Storey), Steve (Brabeck) and Campbell (Little) enough for their faith in signing me again.
"It's getting so hard for the Dunlop Series guys to get an enduro gig, but to be asked back to drive again is just fantastic.
"Scotty is a great mate of mine and I am sure we can really do the job for Wilson Security and DJR."