Premat to rejoin GRM for Enduro Cup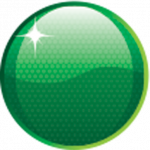 Alexandre Premat will return to the V8 Supercars Championship with Volvo Polestar Racing for this year's Pirtek Enduro Cup.
The Frenchman's two-year stint in the championship as a full-time driver for the then Holden squad came to an abrupt end at the conclusion of the 2013 season, with the former DTM driver replaced by Swede Robert Dahlgren.
Premat joins Greg Ritter in the team's Sandown, Bathurst and Gold Coast line-up.
The exact driver pairings with Dahlgren and team leader Scott McLaughlin are yet to be confirmed.
"When Alex decided to leave at the end of 2013 to pursue other opportunities we remained in constant contact, as Alex had been a solid contributor to our team for the last two years and had become part of our family, sharing a great relationship with all at GRM and our sponsors," said Rogers in a statement.
"I had been discussing this years endurance events with several parties, one of whom was Greg Ritter, a long standing member of our team who has always performed exceptionally in these long distance events and we were keen to retain his services for season 2014.
"Once we announced that Greg was continuing, all of a sudden I became extremely popular with drivers from here and overseas enquiring about an opportunity in regards to an endurance drive.
"I spoke to Alex in relation to joining us for the endurance races and fortunately I have been able to lock down the dates of Sandown, Bathurst and the Gold Coast with him.
"Whilst the Volvo S60 will be new to him as it will be to the team, who have competed with Holden products since their inception, but with his relationship and the information that we have been able to gather with limited testing with our new Volvo's I am sure we will all be able to produce a worthwhile result."
Rogers added that he was impressed by Premat's performance at Bathurs last year, where he put the #34 Holden into the Top 10 Shootout.
"I never make decisions based on single events but certainly Alex's performance at Bathurst last year was very worthwhile.
"In the dying seconds of qualifying he was able to qualify the car in 10th position and he and Greg Ritter had driven a faultless race to put themselves in a very positive position and then of course we had the refuelling issue which put an end to their performance."