Surprise top qualifiers in ANDRA Showdown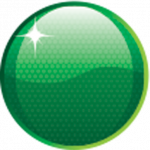 Two surprise quicktime men set the pace in the opening round of the ANDRA Top Alcohol and Top Doorslammer Championship at the Perth Motorplex, with locals Shane Weston (Top Alcohol) and Murray O'Connor heading the timesheets heading into tonight's eliminations.
With massive fields in both categories, it was 21-year-old Top Alcohol debutante Weston in the PIRTEK Blackwater supported dragster that topped the times with a 5.562.
A big name to drop out of the field was Steven Reed, the Queenslander unable to make the eight car cutoff.
Big names watching from the stands tonight was the order of the day in Top Doorslammer, with Ben Bray and winner of the corresponding round last year, Victor Bray missing the fastest Doorslammer field in ANDRA history. Another heavy hitter and Championship aspirant not to make the field was Peter Kapiris. Andrew Sutton was another big name casualty.
Sadly the crowd will be robbed due to officialdom, over half of the Top Doorslammers that were eliminated after qualifying, ANDRA refusing to switch to a full 16-car field – despite the category producing entry numbers approaching the 20 mark for each event for almost two seasons now.
Eliminations for both Top Doorslammer and Top Alcohol will begin tonight at 5:30pm WA-time.