V8 Supercars inks six-year media rights deal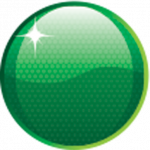 The V8 Supercars Championship will be shown across Fox Sports and the Ten Network from 2015 under a new media rights deal announced this morning.
The six-year deal is said to be worth $241 million, spread across $196 million in cash and $45 million in advertising.
The agreement marks a return to Ten for V8 Supercars, which broadcasted the category between 1997 and 2006.
It is yet to be made clear how many events the free-to-air station will show.
The new contract comes less than a year after the then David Malone-led V8 Supercars signed its 2013-2014 deal with Seven.
The current agreement is said to be worth just $18 million per year.
"This is a tremendous and significant deal for our sport," said V8 Supercars CEO James Warburton.
"It is a great boost to our amazing race teams and fans and will lead to unprecedented coverage on multiple platforms for our sport, never before seen on such a scale."
Fox Sports CEO  Patrick Delany says the subscription service will televise "every minute of practice, qualifying, support categories and the Championship races" live and in HD.
"We will be there for the fans and we will make no compromises in delivering them the finest coverage," he said.
"We will focus on innovating coverage to take fans closer to the action, the heroes, the stars and the insights.
"There will be weekly entertainment shows to complement the live race coverage and a massive promotional platform via not only our seven Fox Sports channels but the entire Foxtel platform."
Ten's CEO Hamish McLennan added that his network looks forward to televising "Bathurst and other great V8 Supercars events".
"We are delighted to welcome V8 Supercars back home to Ten in 2015," he said.
"V8 Supercars is an iconic Australian sport, reaching into every part of the country, and James Warburton and his team have big plans to make it even stronger and better.
"Ten is now truly the home of motorsport. Formula One, MotoGP and V8 Supercars will make a powerful, exciting combination for all our viewers and advertisers.
"Today's announcement is in line with our strategy of investing in premium live sport and adding more Event TV to Ten.
"I'm personally looking forward to seeing the Supercheap Auto Bathurst 1000 and other great V8 Supercars events on Ten."