Steve Kinser's farewell tour to start in Sydney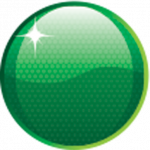 The most successful Sprintcar racer in history, Steve Kinser, has announced he will retire from the sport at the end of 2014 and he will start his farewell season at Sydney's Valvoline Raceway this summer.
The 20-times STP World of Outlaws Sprintcar Champion arrives in Sydney next week with his family, including son Kraig, ahead of his campaign at the former Parramatta City Raceway, which begins on Boxing Night with the Valvoline Sprintcar Grand Prix.
Kinser will farewell Australia aboard his Bad Boy Buggies #11 Maxim before heading out on his last tour with the STP World of Outlaws.
He has a strong affinity with Australia stretching back to the early 1980s where he made his mark with a number of tours, most notably with the support of cigarette companies JPS and Commodore.
Kinser has recorded numerous World Series Sprintcars round wins in Australia. He sits 12th on the all time feature race winner's list at Valvoline Raceway with 21 feature wins to his credit and has his name on the Australian Speedcar Grand Prix honour roll as well.
The 59-year-old says Australia has played an important part in his career and he feels it is fitting to start his farewell tour here:
"My career is indelibly linked to Sydney and this will be the start of my lifetime tour to do my best on the racetrack and to say thank you to the fans that have been so loyal over the years," said Kinser.
"I haven't thought much about it to tell you the truth, but I genuinely wanted to start the final season in Sydney and finish it at Charlotte  in November."
Joining the elder Kinser on track in Sydney from Boxing Day until the Scott Darley Challenge on January 17-18 will be his son Kraig – who led the pair to a unique statistic – the only father and son combination to have recorded Knoxville Nationals victories.
Kinser has been at the pinnacle of motorsport for over 35 years. He was one of the original World of Outlaws touring guns when the tour began in 1978 and has gone on to record 576 feature race victories in that Series alone.
He has more Knoxville Nationals wins than any other driver with 12, seven King's Royal wins at Eldora and 12 Gold Cups.
The Bloomington, Indiana native raced in the International Race of Champions Series seven times winning a race at Talladega in 1994. He finished 14th in the 1997 Indianapolis 500.
In a 2008 ESPN.com peer voted poll, Kinser was rated in the top 25 drivers of all time alongside Nigel Mansell, Ayrton Senna, Don Garlits, Emerson Fittipaldi, Michael Schumacher and Mario Andretti among others and declared the Michael Jordan of Sprintcar racing.
Kinser's final STP World of Outlaws season will begin at Volusia, Florida in February.
STEVE KINSER CAREER STATISTICS:
Age: 59
Born: Bloomington, Indiana, USA
Lives: Bloomington, Indiana, USA
WoO A-Feature Starts: 2,056
WoO Feature Wins: 576
Feature wins at Sydney Speedway: 21 – 12th on all time winner's list
Best WoO Point Standings Finish: First (20 times: 1978-80, 1983-88,
1990-94, 1998, 2000, 2002-05)
Competed in the first career World of Outlaws (WoO) race March 18, 1978 at Devil's Bowl Speedway in Mesquite, Texas.
Has won every major sprint car race during his racing career.

12-time Knoxville Nationals champion.
14-time National 410 Sprint Car Driver of the Year.
19-time American Auto Racing Writers & Broadcasters Association All-American honoree.
14th in the 1997 Indianapolis 500. Qualified for the race May 10 and that evening won the 415th WoO feature of his career at Tri-State Speedway in Haubstadt, Ind.
7 appearances in in International Race of Champions (IROC) Series – 1994, 1995, 1996, 2003, 2004, 2005, 2006 – One race win – Talladega 1994
He and son Kraig only father-son duo to have won the Knoxville Nationals