PREDICTOR: Acc-sell-or-ators wins grand prize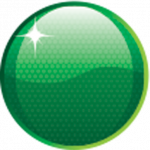 Team Acc-sell-or-ators has won a VIP trip to next year's Clipsal 500 for winning the 2013 Castrol EDGE V8 Predictor – exclusive to Speedcafe.com.
Scoring the most points in the inaugural V8 Predictor competition sees team Acc-sell-or-ators win the amazing VIP trip which includes flights, accommodation, tickets, spending money and a hot lap of the Adelaide track in a V8 Supercar.
Acc-sell-or-ators topped the overall standings by 30 points over Kiwichik racing with Clearly No Way rounding out the top-three.
The battle amongst the Experts saw the Speedcafe.com Team win a close race with international sportscar racer Oliver Gavin by a mere five points.
THE FINAL RACE OF THE 2023 REPCO SUPERCARS CHAMPIONSHIP ON ONE OF THE WORLD'S BEST STREET CIRCUITS. GO ALL IN AT THE VAILO ADELAIDE 500, CLICK HERE TO BUY TICKETS
Not far behind in third was the 2005 V8 Supercar Champion Russell Ingall on a total of 235 season prediction points.
The final round winner for the year was NISMO Raiders after scoring 57 points with a 50% prediction accuracy for the Sydney 500 round.
For winning the final round NISMO Raiders picks up the 'bonus prize' of a signed Ford Performance Racing shirt and cap tagged by Mark Winterbottom, Will Davison, Steve Richards and Steve Owen.
With over 5000 players the Castrol EDGE V8 Predictor has enjoyed a successful inaugural year and Speedcafe.com thanks everyone who has played and enjoyed this all new online V8 Supercar fantasy game.
Global Leaderboard
| | | | |
| --- | --- | --- | --- |
| RANK | | TEAM NAME | POINTS |
| 1 | * | | 525 |
| 2 | * | | 495 |
| 3 | * | | 488 |
| 4 | * | | 482 |
| 5 | * | | 477 |
| 6 | * | | 477 |
| 7 | * | | 470 |
| 8 | * | | 470 |
| 9 | * | | 468 |
| 10 | * | | 467 |
| 11 | * | | 466 |
| 12 | * | | 466 |
| 13 | * | | 464 |
| 14 | * | | 464 |
| 15 | * | | 463 |
| 16 | * | | 463 |
| 17 | * | | 461 |
| 18 | * | | 461 |
| 19 | * | | 460 |
| 20 | * | | 460 |
Expert Leaderboard
| | | | |
| --- | --- | --- | --- |
| RANK | | TEAM NAME | POINTS |
| 1 | * | | 411 |
| 2 | * | | 406 |
| 3 | * | | 235 |
Weekend Results
| | | |
| --- | --- | --- |
| | WEEKEND RESULT | POINTS |
| 1 | WHINCUP, Jamie | 279 |
| 2 | BRIGHT, Jason | 258 |
| 3 | VAN GISBERGEN, Shane | 254 |
| 4 | DAVISON, Will | 207 |
| 5 | REYNOLDS, David | 192 |
| 6 | WEBB, Jonathon | 174 |
| 7 | LOWNDES, Craig | 171 |
| 8 | D'ALBERTO, Tony | 165 |
| 9 | SLADE, Tim | 162 |
| 10 | DAVISON, Alex | 159 |
| 11 | CARUSO, Michael | 144 |
| 12 | KELLY, Rick | 135 |
| 13 | KELLY, Todd | 132 |
| 14 | MOSTERT, Chaz | 126 |
| 15 | PREMAT, Alexandre | 123 |
| 16 | INGALL, Russell | 117 |
| 17 | COULTHARD, Fabian | 108 |
| 18 | WINTERBOTTOM, Mark | 102 |
| 18 | HOLDSWORTH, Lee | 102 |
| 19 | FIORE, Dean | 96 |
| 19 | WALL, David | 96 |
| 20 | PERCAT, Nick | 84 |
| 21 | MCLAUGHLIN, Scott | 69 |
| 22 | TANDER, Garth | 63 |
| 23 | MOFFAT, James | 45 |
| 24 | BLANCHARD, Tim | 0 |
| 24 | ENGEL, Maro | 0 |
| 24 | PYE, Scott | 0 |