OPINION: No holding back for Ingall in Sydney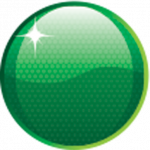 Anyone who doesn't think I'll be at the pointy end on the weekend would be pretty naive.
As most would know I'm bowing out of my full-time career after a long and enjoyable run and I intend to go out on a high.
I'm taking the approach that it will be a bit like Mark Webber in that I will be fighting it out right to the end. If I manage to land on the podium I think it would be a fitting way to end.
Going on this year's results I've never finished out of the top five in all of the street races so you've got to say we are in with a bit of a shot.
In the eight races since 2009 at the Sydney Olympic Park venue, I've managed to have some good results.
My last race for Paul Morris Motorsports in 2011 we ended up fifth there which was decent and I even qualified well there.
If I am up the pointy end, no doubt the championship rivals in Jamie Whincup, Craig Lowndes and Mark Winterbottom will be up there so it's going to be interesting.
All I'm looking for is to go out on a high and have a big run at it. As far as the championship positions go it puts them in a vulnerable situation.
If you take the contenders who are fighting for the championship and you take someone like me who is fighting for a bit of glory well then I think I will have the upper hand there.
There's absolutely no way I'm going to hold back. I didn't hold back at the Gold Coast and we had a good run there, finishing on the podium with my co-driver Ryan Briscoe.
I'm actually really looking forward to it. And obviously I like racing the good guys too. I don't like it as much racing the guys at the back of the field. Racing the top guys is what it's all about.
At the end of the day, you don't want to alter the outcome of the championship through maybe some potential contact… but then again I'm out there racing for myself and for my team. We'll give it a really big push.