OPINION: Ingall on messing with tradition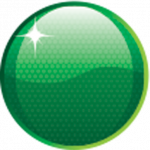 When I heard the news that the format for the Clipsal 500 in Adelaide was changing I was shocked and horrified like a lot of people.
I couldn't figure out after all these years of success and with the race being one of the most successful on the V8 Supercars calendar why they would want to mess around with the format.
So rather than shooting from the hip, I thought I would make a few phone calls to specific people to see if I could find a viable explanation.
The series announced last week that the Saturday race will be split into two 125km races with the final leg finishing at twilight, which is a drastic change from the single 250km race.
Usually there is a reason why these things are done, whether you agree with them or not.
The 60/60 format was a case in point earlier this year. That was far from a universally popular choice from the punters and even by the drivers up to a point.
I spoke to a few people in the key areas at V8 Supercars as well as speaking to Mark Warren, the chief executive of the Clipsal 500. I learnt that the Adelaide people did not take the decision lightly to change the Saturday format.
Warren wanted to stress that it is not a 60/60 format, which he does not agree with anyway I would like to point out.
He explained that there was an extensive survey that was conducted and it might surprise some people that the results indicated the format needed a bit of a shake up and that it was a bit stale.
I must admit, there are a lot of people who forget quickly how long the Clipsal 500 has been running with the first event all the way back in 1999.
Splitting Saturday's race into two 125km, 39-lap races is a major departure from what has been a considerable success story over the years. But the feedback which came back gave compelling enough reason to change what had been tradition.
Although I could not obtain a definitive reason for it, the second reason for such a dramatic change, after spending so many years in the sport, has got to do with TV.
Looking at it, from a broadcasting perspective it does make sense. The second 125km race, which will be fairly late, will definitely fall into a more prime-time viewing spot.
When you think about it, early afternoon on a Saturday, most people are out doing what they have to do whether it be watching their kids play sport, going to Bunnings or whatever so by programming races late afternoon and into the evening allows more potential to tap into a higher viewing audience.
So there is a better chance of the TV ratings going up and our sponsors in the sport are happier when they see those sort of figures.
It will benefit the sport and the struggling teams out there who are finding it really tough at the moment to attract sponsors.
That alone has got to be enough to make the decision to switch to a completely different format.
As we pointed out earlier, I don't think there was enough thought put into the decision to introduce the 60/60 Super Sprint this season.
There should have been a lot more experienced people involved in that decision-making process and I hope in the future the series has a bit more of an ask around before coming up with those sorts of formats.
That said, with the change to the Saturday racing of Clipsal I didn't initially but I now fully endorse it.
The thing I don't like about the Clipsal changes is having qualifying for every race.
I didn't like that this year and I'm sure people will come out and say, 'well you're not a very good qualifier so of course you are going to say that.' But the thing is I'm unbiased on this considering I won't be on the grid at Adelaide next year.
I believe the championship over the last few years has definitely been a qualifying championship. If you qualify in the top five you are going to have a good weekend.
The thing we don't need is more qualifying sessions. We need to reward guys who have actually battled through and who maybe aren't good qualifiers but are bloody good racers.
I'm a racer and I don't just want to see one-lap specialists at the front.
I'd be very interested to hear the fans opinions on all of this so send your comments to Speedcafe.com's Facebook page and let us know your thoughts on it.