Johnson wins his sixth NASCAR title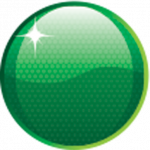 Jimmie Johnson, the man formerly known as 'Five-Time', has won his sixth NASCAR Sprint Cup title as the season closed at Homestead-Miami Speedway.
The Ford EcoBoost 400 was won by Denny Hamlin, with championship challenger Matt Kenseth in second. Johnson's ninth place was more than enough to take the title.
After winning his five-straight titles from 2006-2010, Johnson added this year's title after a strong performance in the 10-race Chase for the Cup.
"I hear you up there! Thank you!" Johnson acknowledged the grandstand in victory lane.
"This sport's about people. And our people rose up and got the job done this year. I'm so honoured and excited to have the six-pack.
"I know my grandma (who died about four months ago), was guiding me around the track."
Johnson was up front in the first half of the race, but with 74 laps to run he had major moment on a re-start. As the field took the green flag, Johnson got caught in a concertina effect and his front left made contact with Kenseth. Both cars squirmed sideways and smoke started to come from the guard. After some repairs he was able to continue and held his own through to the finish.
In terms of other major incidents, Paul Menard had a scary moment when the right-rear of his car caught fire. As he brought the Chevy to the pits his crew were sent scurrying after the tyre exploded. Although spectacular, no one sustained an injury.
Australia's Marcos Ambrose finished the final race of the year in 26th.
VIDEO: Final Laps

VIDEO: Johnson and Kenseth make contact on re-start

VIDEO: Paul Menard tyre explosion

RESULTS: Ford EcoBoost 400 – Homestead-Miami Speedway
| | | | | | | | | | |
| --- | --- | --- | --- | --- | --- | --- | --- | --- | --- |
| POS  | Car #  | Driver  | Make  | Start | Laps  | Laps Led  | Final Status | Points | Bonus Points |
| 1 | 11 | Denny Hamlin | Toyota | 5 | 267 | 72 | Running | 47 | 4 |
| 2 | 20 | Matt Kenseth | Toyota | 1 | 267 | 144 | Running | 44 | 2 |
| 3 | 88 | Dale Earnhardt Jr | Chevrolet | 21 | 267 | 28 | Running | 42 | 1 |
| 4 | 56 | Martin Truex Jr | Toyota | 8 | 267 | 0 | Running | 40 | 0 |
| 5 | 15 | Clint Bowyer | Toyota | 25 | 267 | 0 | Running | 39 | 0 |
| 6 | 2 | Brad Keselowski | Ford | 4 | 267 | 9 | Running | 39 | 1 |
| 7 | 18 | Kyle Busch | Toyota | 11 | 267 | 0 | Running | 37 | 0 |
| 8 | 22 | Joey Logano | Ford | 3 | 267 | 0 | Running | 36 | 0 |
| 9 | 48 | Jimmie Johnson | Chevrolet | 7 | 267 | 0 | Running | 35 | 0 |
| 10 | 29 | Kevin Harvick | Chevrolet | 6 | 267 | 8 | Running | 35 | 1 |
| 11 | 24 | Jeff Gordon | Chevrolet | 26 | 267 | 0 | Running | 33 | 0 |
| 12 | 99 | Carl Edwards | Ford | 18 | 267 | 0 | Running | 32 | 0 |
| 13 | 5 | Kasey Kahne | Chevrolet | 13 | 267 | 0 | Running | 31 | 0 |
| 14 | 55 | Elliott Sadler | Toyota | 10 | 267 | 0 | Running | 0 | 0 |
| 15 | 51 | Kyle Larson | Chevrolet | 20 | 267 | 1 | Running | 0 | 0 |
| 16 | 43 | Aric Almirola | Ford | 19 | 267 | 0 | Running | 28 | 0 |
| 17 | 39 | Ryan Newman | Chevrolet | 15 | 267 | 0 | Running | 27 | 0 |
| 18 | 42 | Juan Pablo Montoya | Chevrolet | 27 | 267 | 0 | Running | 26 | 0 |
| 19 | 14 | Mark Martin | Chevrolet | 22 | 267 | 0 | Running | 25 | 0 |
| 20 | 10 | Danica Patrick | Chevrolet | 24 | 267 | 0 | Running | 24 | 0 |
| 21 | 78 | Kurt Busch | Chevrolet | 2 | 267 | 4 | Running | 24 | 1 |
| 22 | 17 | Ricky Stenhouse Jr | Ford | 9 | 267 | 0 | Running | 22 | 0 |
| 23 | 31 | Jeff Burton | Chevrolet | 14 | 267 | 0 | Running | 21 | 0 |
| 24 | 16 | Greg Biffle | Ford | 16 | 267 | 0 | Running | 20 | 0 |
| 25 | 30 | Parker Kligerman | Toyota | 30 | 267 | 0 | Running | 0 | 0 |
| 26 | 9 | Marcos Ambrose | Ford | 23 | 267 | 0 | Running | 18 | 0 |
| 27 | 38 | David Gilliland | Ford | 31 | 266 | 0 | Running | 17 | 0 |
| 28 | 13 | Casey Mears | Ford | 40 | 266 | 0 | Running | 16 | 0 |
| 29 | 34 | David Ragan | Ford | 29 | 266 | 1 | Running | 16 | 1 |
| 30 | 1 | Jamie McMurray | Chevrolet | 28 | 265 | 0 | Running | 14 | 0 |
| 31 | 83 | David Reutimann | Toyota | 32 | 265 | 0 | Running | 13 | 0 |
| 32 | 36 | J.J. Yeley | Chevrolet | 37 | 264 | 0 | Running | 12 | 0 |
| 33 | 33 | Landon Cassill | Chevrolet | 39 | 264 | 0 | Running | 0 | 0 |
| 34 | 32 | Ken Schrader | Ford | 41 | 263 | 0 | Running | 10 | 0 |
| 35 | 87 | Joe Nemechek | Toyota | 42 | 263 | 0 | Running | 0 | 0 |
| 36 | 47 | AJ Allmendinger | Toyota | 36 | 257 | 0 | Running | 8 | 0 |
| 37 | 93 | Travis Kvapil | Toyota | 33 | 248 | 0 | Running | 7 | 0 |
| 38 | 7 | Dave Blaney | Chevrolet | 38 | 242 | 0 | Running | 6 | 0 |
| 39 | 27 | Paul Menard | Chevrolet | 12 | 229 | 0 | Accident | 5 | 0 |
| 40 | 21 | Trevor Bayne | Ford | 17 | 223 | 0 | Engine | 0 | 0 |
| 41 | 35 | Josh Wise | Ford | 35 | 119 | 0 | Rear Gear | 0 | 0 |
| 42 | 40 | Tony Raines | Chevrolet | 43 | 104 | 0 | Vibration | 0 | 0 |
| 43 | 98 | Michael McDowell | Ford | 34 | 63 | 0 | Brakes | 1 | 0 |
STANDINGS
| | | | | | | | | |
| --- | --- | --- | --- | --- | --- | --- | --- | --- |
| Position | Driver | Points | Behind | Starts | WINS | Top 5  | Top 10  | DNF |
| 1 | Jimmie Johnson | 2419 | Leader | 36 | 6 | 16 | 24 | 1 |
| 2 | Matt Kenseth | 2400 | -19 | 36 | 7 | 12 | 20 | 3 |
| 3 | Kevin Harvick | 2385 | -34 | 36 | 4 | 9 | 21 | 2 |
| 4 | Kyle Busch | 2364 | -55 | 36 | 4 | 16 | 22 | 4 |
| 5 | Dale Earnhardt Jr. | 2363 | -56 | 36 | 0 | 10 | 22 | 3 |
| 6 | Jeff Gordon | 2337 | -82 | 36 | 1 | 8 | 17 | 5 |
| 7 | Clint Bowyer | 2336 | -83 | 36 | 0 | 10 | 19 | 2 |
| 8 | Joey Logano | 2323 | -96 | 36 | 1 | 11 | 19 | 3 |
| 9 | Greg Biffle | 2321 | -98 | 36 | 1 | 4 | 13 | 0 |
| 10 | Kurt Busch | 2309 | -110 | 36 | 0 | 11 | 16 | 2 |
| 11 | Ryan Newman | 2286 | -133 | 36 | 1 | 6 | 18 | 5 |
| 12 | Kasey Kahne | 2283 | -136 | 36 | 2 | 11 | 14 | 3 |
| 13 | Carl Edwards | 2282 | -137 | 36 | 2 | 9 | 16 | 2 |
| 14 | Brad Keselowski | 1041 | -1378 | 36 | 1 | 9 | 16 | 2 |
| 15 | Jamie McMurray | 1007 | -1412 | 36 | 1 | 4 | 9 | 0 |
| 16 | Martin Truex Jr. | 998 | -1421 | 36 | 1 | 7 | 15 | 3 |
| 17 | Paul Menard | 949 | -1470 | 36 | 0 | 3 | 9 | 2 |
| 18 | Aric Almirola | 913 | -1506 | 36 | 0 | 1 | 6 | 4 |
| 19 | Ricky Stenhouse Jr. | 910 | -1509 | 36 | 0 | 1 | 3 | 0 |
| 20 | Jeff Burton | 906 | -1513 | 36 | 0 | 2 | 6 | 2 |
| 21 | Juan Pablo Montoya | 894 | -1525 | 36 | 0 | 4 | 8 | 1 |
| 22 | Marcos Ambrose | 872 | -1547 | 36 | 0 | 0 | 6 | 2 |
| 23 | Denny Hamlin | 753 | -1666 | 32 | 1 | 4 | 8 | 8 |
| 24 | Casey Mears | 719 | -1700 | 36 | 0 | 0 | 1 | 3 |
| 25 | Mark Martin | 649 | -1770 | 28 | 0 | 1 | 5 | 2 |
| 26 | David Gilliland | 648 | -1771 | 36 | 0 | 1 | 2 | 6 |
| 27 | Danica Patrick | 646 | -1773 | 36 | 0 | 0 | 1 | 5 |
| 28 | David Ragan | 633 | -1786 | 36 | 1 | 1 | 2 | 6 |
| 29 | Tony Stewart | 594 | -1825 | 21 | 1 | 5 | 8 | 0 |
| 30 | Dave Blaney | 526 | -1893 | 35 | 0 | 0 | 0 | 5 |
| 31 | Travis Kvapil | 496 | -1923 | 36 | 0 | 0 | 0 | 9 |
| 32 | J J Yeley | 472 | -1947 | 35 | 0 | 0 | 1 | 8 |
| 33 | David Reutimann | 465 | -1954 | 36 | 0 | 0 | 0 | 9 |
| 34 | Bobby Labonte | 412 | -2007 | 28 | 0 | 0 | 0 | 6 |
| 35 | A J Allmendinger | 410 | -2009 | 18 | 0 | 0 | 1 | 2 |
| 36 | David Stremme | 362 | -2057 | 25 | 0 | 0 | 0 | 3 |
| 37 | Michael McDowell | 210 | -2209 | 33 | 0 | 0 | 1 | 26 |
| 38 | Timmy Hill | 190 | -2229 | 19 | 0 | 0 | 0 | 3 |
| 39 | Ken Schrader | 118 | -2301 | 10 | 0 | 0 | 0 | 1 |
| 40 | Michael Waltrip | 114 | -2305 | 4 | 0 | 2 | 2 | 0 |
| 41 | Scott Speed | 99 | -2320 | 12 | 0 | 0 | 1 | 9 |
| 42 | Terry Labonte | 87 | -2332 | 5 | 0 | 0 | 0 | 1 |
| 43 | Boris Said | 48 | -2371 | 2 | 0 | 0 | 0 | 0 |
| 44 | Ron Fellows | 31 | -2388 | 2 | 0 | 0 | 0 | 0 |
| 45 | Alex Kennedy | 21 | -2398 | 3 | 0 | 0 | 0 | 2 |
| 46 | Justin Marks | 14 | -2405 | 1 | 0 | 0 | 0 | 0 |
| 47 | Scott Riggs | 11 | -2408 | 7 | 0 | 0 | 0 | 7 |
| 48 | Victor Gonzalez Jr | 10 | -2409 | 2 | 0 | 0 | 0 | 1 |
| 49 | Brian Keselowski | 9 | -2410 | 2 | 0 | 0 | 0 | 2 |
| 50 | Tomy Drissi | 8 | -2411 | 2 | 0 | 0 | 0 | 1 |
| 51 | Jacques Villeneuve | 3 | -2416 | 1 | 0 | 0 | 0 | 1 |
| 52 | Jason Leffler | 1 | -2418 | 1 | 0 | 0 | 0 | 1 |
| 53 | Brian Vickers | -50 | -2469 | 17 | 1 | 2 | 6 | 5 |
| 54 | Elliott Sadler | — | — | 5 | 0 | 0 | 0 | 1 |
| 55 | Trevor Bayne | — | — | 12 | 0 | 0 | 0 | 2 |
| 56 | Justin Allgaier | — | — | 4 | 0 | 0 | 0 | 1 |
| 57 | Joe Nemechek | — | — | 33 | 0 | 0 | 0 | 15 |
| 58 | Austin Dillon | — | — | 11 | 0 | 0 | 0 | 1 |
| 59 | Regan Smith | — | — | 6 | 0 | 0 | 2 | 0 |
| 60 | Landon Cassill | — | — | 33 | 0 | 0 | 0 | 8 |
| 61 | Kyle Larson | — | — | 4 | 0 | 0 | 0 | 2 |
| 62 | Blake Koch | — | — | 1 | 0 | 0 | 0 | 1 |
| 63 | Johnny Sauter | — | — | 2 | 0 | 0 | 0 | 2 |
| 64 | Owen Kelly | — | — | 1 | 0 | 0 | 0 | 0 |
| 65 | Parker Kligerman | — | — | 2 | 0 | 0 | 0 | 0 |
| 66 | Tony Raines | — | — | 11 | 0 | 0 | 0 | 8 |
| 67 | Brian Scott | — | — | 1 | 0 | 0 | 0 | 0 |
| 68 | Kevin Swindell | — | — | 1 | 0 | 0 | 0 | 0 |
| 69 | Mike Bliss | — | — | 12 | 0 | 0 | 0 | 11 |
| 70 | Morgan Shepherd | — | — | 1 | 0 | 0 | 0 | 1 |
| 71 | Cole Whitt | — | — | 7 | 0 | 0 | 0 | 2 |
| 72 | Paulie Harraka | — | — | 1 | 0 | 0 | 0 | 0 |
| 73 | Josh Wise | — | — | 35 | 0 | 0 | 0 | 16 |
| 74 | Ryan Truex | — | — | 3 | 0 | 0 | 0 | 1 |
| 75 | Max Papis | — | — | 1 | 0 | 0 | 0 | 0 |
| 76 | Reed Sorenson | — | — | 6 | 0 | 0 | 0 | 6 |
| 77 | Brendan Gaughan | — | — | 1 | 0 | 0 | 0 | 0 |
| 78 | Sam Hornish Jr | — | — | 1 | 0 | 0 | 0 | 1 |