OPINION: Russell Ingall on manufacturer parity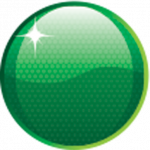 It was interesting to read the recent comments from the Nissan marketing crew about their thoughts on the championship and their experience so far.
I think a lot of points that were made were very valid especially from what I see is the parity system that V8 Supercars have at the moment.
In my opinion, there has been a big question mark about this process not just this year, but for many years.
And behind closed doors I think everyone has had a little bit of a win at certain points, whether its been a new Holden model or a new Ford model that has come out over the years.
One has definitely had an advantage in terms of aero compared to the others and like I said I don't think too many people would admit to that but I pretty much know what goes on behind the scenes.
There have been loopholes in the system which have been exploited and this is nothing new but it definitely has to be corrected.
With the welcome addition of the manufacturers that have come in so far and potentially more to come, the system has to be put right especially when it comes to aero parity and making sure that is correct.
V8 Supercars is going to have to take a long, hard look at that and make it a priority because the introduction of the new manufacturers are a necessity for the category.
We have already had Ford wavering about their commitment until the Bathurst announcement of a renewed deal. But from what my sources tell me, that is only a short term deal anyway.
I know Holden has committed a little bit longer than Ford so there is some security there but even allowing for this we need more manufacturers in the category as that is what the Car of the Future was designed to do.
To be honest manufacturer money is potentially some of the only sponsorship accessible in the next three to five years.
Every other resource has been tapped so far and is harder to get especially the amounts required.
It has to be a priority that any manufacturer that comes into this category is serviced correctly to be as competitive as possible.
It is not easy task when you are talking about different body shapes and engine configurations.
Any manufacturer coming in has to realise it won't be able to happen overnight.
It is not like they will be winning races in their first 12 months and that has been evident with the two manufacturers who have joined so far. That is just a fact of life.
The long term rewards will be great for any manufacturer who does get involved as long as they get the system right.
As far as the view regarding Holden being pretty tough within the category, again, that has never changed.
I've known all of the people that have represented Holden through my association with them in motorsport and they are tough people.
They are there to represent the brand and make sure they secure as much benefit out of the sport and they are as ruthless as anyone I've ever seen in making sure they use every tool available to them to make sure they come out on top.
Then again that is their job, its what they do and it's what their position is in the brand.
They use any means possible, legally, that will get them a result. There is more use in taking note and trying to do the same rather than criticise them.
Fight fire with fire.
In motor racing as in the car industry, only the strong will survive.
Cheers – The Enforcer