AMChamp team continues CAMS battle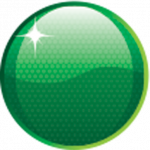 Australian Manufacturers' Championship team CXC Global Racing has fired a broadside at CAMS following a decision to dismiss an appeal lodged by the team following a controversial finish at Sydney Motorsport Park in July.
The team's owner and driver, Dylan Thomas, lodged an appeal against an August protest hearing finding that the Mitsubishi Lancer Evo X was correctly classified as a DNF.
Driver Stuart Kostera had pitted for fuel as the race was about to finish and subsequently found himself stopped from re-entering the circuit at the end of pitlane.
The appeal hearing was held this week, with the tribunal underlining its stance that "the race director was not in error in displaying the chequered flag to Car #32" (which was previously running second) and that the control line in pitlane does not constitute the finish line.
In response, the team issued a pointed statement on Friday claiming that "the judicial system has failed the competitor".
Taking umbrage to the brief nature of the tribunal's verdict, the team will "seek further clarification from CAMS on the organisations 149-word decision before deciding on a further course of action".
Thomas, whose CXC outfit prepares race cars for a number of categories, lamented a lack of independence in the sport's judicial system.
"It is obviously a disappointing result that the finding didn't go our way, but even more disappointing is that the finding doesn't seem to explain why we were classified as a non finisher, and strangely deducted a lap in the process," he said.
"The main reason I appealed was CAMS didn't give any reasons for their decision after the protest and once again they still haven't given any.
"We'd appeal to AMSAC (the Australian Motorsport Appeals Court) but I'm not entirely convinced it'll be an independent review as AMSAC is still a function of CAMS.
"If it was independent, we'd definitely take it further but at the moment we are reviewing our options."
The AMC is back on track this weekend with its fourth and penultimate round of the season at Wakefield Park.