One killed, another seriously injured in QR crash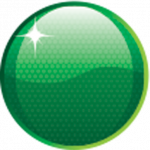 A high profile overseas racing driver has been killed and a young Queenslander has suffered serious injuries following a single-car crash in a private driver training session at Queensland Raceway today.
The international star was instructing from the passenger seat of a 996 series Porsche GT3 Cup car at the time of the accident and is believed to have been killed on impact.
Police at the scene have confirmed that the deceased was a 26-year-old male professional racing car driver, while the driver of the vehicle was a 20-year-old from Brisbane who is reported to have suffered extensive leg and hip injuries.
Names are currently being withheld while relatives are contacted.
It is understood that the driver was trapped in the crumpled remains of the car for some time as it was engulfed in flames.
Onlookers at the circuit were forced to drag what was left of the car back from the tyre barrier after the fire escalated. Their actions are believed to have save the 20-year-old driver's life.
Several bystanders, including national series competitors, tried in vain to douse the flames before emergency crews arrived at the circuit.
It is believed that the Confederation of Australian Motor Sport (CAMS) have offered counselling services to all their members who witnessed the horrific scenes, which were described as "absolutely terrifying'. Queensland Raceway is an AASA (Australian Auto-Sport Alliance) circuit.
Speedcafe.com will provide more information once it is officially released.