Tata Motors joins Speedcafe as Platinum Partner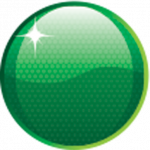 Indian automotive giant Tata Motors has joined Speedcafe.com as a Platinum Partner.
One of the largest truck and bus manufacturers in the world, Tata confirmed in July that it will enter the Australian market through local distributor Fusion Automotive.
A division of the Walkinshaw Group, Fusion will introduce a range of Tata light commercial vehicles into Australia, starting in mid-October with the Xenon.
"Tata Motors' range of light commercial vehicles have been tested and validated across some of the toughest terrains in the world and the all-new Tata Xenon will cement the brand's unique position of value, safety and strength in the Australian market," said Sara Smith, Marketing and Communications Manager, Fusion Automotive.
"Our partnership with Speedcafe will allow us to leverage their reach to boost the Tata Motors brand profile in Australia."
Tata joins existing Speedcafe.com partners Armor All, Castrol Edge, Coates Hire, Crimsafe, Dunlop, Finance Ezi, IRWIN Tools, Jobstop.com, OzSpeedshop.com, Pirtek and Proton.
"We are thrilled to have Tata Motors join Speedcafe.com as our Light Commercial Vehicle partner," said Leisa Emberson, General Manager, Speedcafe.com.
"We see great opportunities for Tata Motors to promote the Xenon on Speedcafe.com and we are very excited to help the brand expand its global footprint.
"We look forward to partnering with Tata Motors in a huge promotion being launched on the site in the coming weeks."