Newman grabs Loudon pole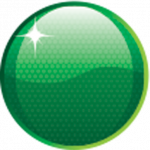 Ryan Newman has scored pole position for the second race in the 'Chase' for NASCAR's Sprint Cup, setting the fastest time for the Sylvania 300 at New Hampshire Speedway.
It is Newman's 51st pole of his career, bis second of the season and seventh at Loudon as he looks to add to his four career wins at the Magic Mile.
Newman reset the track record with a speed of 219.6171 km/h (136.497 mph) in 27.904 seconds during his lap.
Kasey Kahne will start alongside Newman on the front row after setting the record early in the qualifying session with a speed of 136.082 mph before giving way to the No. 39 Stewart-Haas Racing Chevrolet.
Jeff Gordon was the second last driver to take his qualifying laps, a benefit that allowed him to earn a speed of 136.053 mph, good for third.
After topping the leaderboard in the opening practice earlier in the day Kurt Busch will start fourth, and a day after primary sponsor NAPA Auto Parts announced it would cut ties with the No. 56 Michael Waltrip Racing Toyota for 2014, Martin Truex Jr. piloted the vehicle to a fifth position.
Australia's Marcos Ambrose will once again have plenty of work to do starting back in 22nd.
"We were faster than the summer and that's as fast as we've been today," said Ambrose.
"It's a tough track and we just need to get our car to turn as best as possible. We're getting closer and tomorrow we have a full day to work on race runs and prepare for Sunday."
LINE-UP: Sylvania 300 – New Hampshire Speedway
| | | | | | | | |
| --- | --- | --- | --- | --- | --- | --- | --- |
| POS | Driver | Car # | Make | Sponsor | MPH | Best Time | Behind |
| 1 | Ryan Newman | 39 | Chevrolet | Quicken Loans | 136.497 | 27.904 | Leader |
| 2 | Kasey Kahne | 5 | Chevrolet | Great Clips | 136.082 | 27.989 | –0.085 |
| 3 | Jeff Gordon | 24 | Chevrolet | Drive to End Hunger | 136.053 | 27.995 | –0.091 |
| 4 | Kurt Busch | 78 | Chevrolet | Furniture Row/Denver Mattress Chevrolet | 135.868 | 28.033 | –0.129 |
| 5 | Martin Truex Jr | 56 | Toyota | NAPA Auto Parts | 135.636 | 28.081 | –0.177 |
| 6 | Joey Logano | 22 | Ford | Shell Pennzoil | 135.525 | 28.104 | –0.200 |
| 7 | Paul Menard | 27 | Chevrolet | Menards / Sylvania | 135.463 | 28.117 | –0.213 |
| 8 | Kevin Harvick | 29 | Chevrolet | Budweiser | 135.410 | 28.128 | –0.224 |
| 9 | Matt Kenseth | 20 | Toyota | Home Depot Husky | 135.371 | 28.136 | –0.232 |
| 10 | Greg Biffle | 16 | Ford | 3M Ford Fusion | 135.208 | 28.170 | –0.266 |
| 11 | Jimmie Johnson | 48 | Chevrolet | Lowe's | 135.126 | 28.187 | –0.283 |
| 12 | Kyle Busch | 18 | Toyota | M&M's Peanut Butter | 135.097 | 28.193 | –0.289 |
| 13 | Aric Almirola | 43 | Ford | Smithfield | 135.073 | 28.198 | –0.294 |
| 14 | Denny Hamlin | 11 | Toyota | FedEx Ground | 135.021 | 28.209 | –0.305 |
| 15 | Juan Pablo Montoya | 42 | Chevrolet | Target/Gillette | 134.987 | 28.216 | –0.312 |
| 16 | Clint Bowyer | 15 | Toyota | 5-Hour Energy | 134.892 | 28.236 | –0.332 |
| 17 | Dale Earnhardt Jr | 88 | Chevrolet | Time Warner Cable | 134.477 | 28.323 | –0.419 |
| 18 | Mark Martin | 14 | Chevrolet | Mobil 1 / Bass Pro Shops | 134.420 | 28.335 | –0.431 |
| 19 | David Ragan | 34 | Ford | Taco Bell | 134.292 | 28.362 | –0.458 |
| 20 | Brad Keselowski | 2 | Ford | Miller Lite | 134.217 | 28.378 | –0.474 |
| 21 | Danica Patrick | 10 | Chevrolet | GoDaddy | 134.193 | 28.383 | –0.479 |
| 22 | Marcos Ambrose | 9 | Ford | DeWalt | 134.132 | 28.396 | –0.492 |
| 23 | Jamie McMurray | 1 | Chevrolet | Linksys | 133.981 | 28.428 | –0.524 |
| 24 | David Gilliland | 38 | Ford | Long John Silver's | 133.792 | 28.468 | –0.564 |
| 25 | Jeff Burton | 31 | Chevrolet | Cheerios | 133.769 | 28.473 | –0.569 |
| 26 | Carl Edwards | 99 | Ford | Aflac | 133.637 | 28.501 | –0.597 |
| 27 | Michael McDowell | 51 | Chevrolet | SEM Products | 133.548 | 28.520 | –0.616 |
| 28 | Bobby Labonte | 47 | Toyota | Bush's Beans | 133.520 | 28.526 | –0.622 |
| 30 | Travis Kvapil | 93 | Toyota | Burger King-Dr. Pepper | 133.301 | 28.573 | –0.669 |
| 31 | Ricky Stenhouse Jr | 17 | Ford | Zest | 133.282 | 28.577 | –0.673 |
| 33 | Kevin Swindell | 30 | Toyota | Genny Light | 132.365 | 28.775 | –0.871 |
| 34 | Casey Mears | 13 | Ford | No. 13 GEICO Ford Fusion | 132.232 | 28.804 | –0.900 |
| 35 | David Reutimann | 83 | Toyota | Burger King-Dr. Pepper | 132.200 | 28.811 | –0.907 |
| 36 | Joe Nemechek | 87 | Toyota | TBA | 132.163 | 28.819 | –0.915 |
| 37 | J.J. Yeley | 36 | Chevrolet | United Mining Equipment | 132.089 | 28.835 | –0.931 |
| 38 | Dave Blaney | 7 | Chevrolet | Tommy Baldwin Racing | 132.048 | 28.844 | –0.940 |
| 39 | Tony Raines | 33 | Chevrolet | Little Joe's Autos.com | 131.497 | 28.965 | –1.061 |
| 40 | Scott Riggs | 95 | Ford | Leavine Family Racing | 131.035 | 29.067 | –1.163 |
| 41 | Johnny Sauter | 98 | Ford | Phil Parsons Racing | 130.613 | 29.161 | –1.257 |
| 42 | Timmy Hill | 32 | Ford | U.S. Chrome | 128.767 | 29.579 | –1.675 |
| 43 | Josh Wise | 35 | Ford | The Pete Store | | | Leader |