Records to fall at Phillip Island Shannons Nationals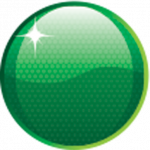 Lap records are likely to be smashed at Phillip Island this weekend if wet weather holds for the Shannons Nationals meeting.
Sports Sedan front-running Darren Hossack stole the limelight during practice day at the venue on Friday by lapping three seconds under the existing lap record between bouts of rain.
The 4.45km Victorian circuit was resurfaced last summer, leaving a higher grip race track for all competitors.
"I thought we might do 1m26s this weekend, but not in practice," noted Hossack, who was 1.8 seconds faster than traditional rival Tony Ricciardello in the final session of the day.
"We were on fairly old rubber and the car wasn't perfect today – we had a few issues. If it is going to be good, this is the place for it because it's always been the best track for the car and it's probably the best track for me as a driver, as well.
"The resurfacing helps, but if you look back at this year Tony (Ricciardello) and I have set lap records at a lot of places this year, so the pace is hot already… but a 1m26 this early is fantastic."
The seventh round of the Shannons Nationals also features the Formula 3 Australian Drivers' Championship, Kumho V8 Touring Cars, Radical Cup, Porsche GT3 Cup Challenge, Saloon Car Series and Superkart Championships.
Tim Macrow led a Team BRM sweep of the top four in the Formula 3 class, also dipping below the category's lap record.
"It is quite incredible the level of grip this place has got since they resurfaced it, it's superspeedway fast," he said.
"Its miles faster. Even in that last session when we had rivers running across the circuit we were so much better than before.
"There is a noticeable amount of extra grip and for these cars, it's like Christmas has come at once.
"They are going to be something else when we get new rubber on them for qualifying tomorrow, if it's dry."
Jack Le Brocq, who returns to the category in the Erebus Academy Mygale this weekend, was sixth fastest.
The 21-year-old also cut laps in an MW Motorsport Kumho V8 Touring Car during the day, having had a deal to compete in the class with another team this weekend fall apart just days before the event.
Ryan Simpson was the fastest of those running timing transponders in the V8 category, while other pace-setters were Neale Muston (Radical Cup), Phil Woodbury (GT3 Cup), Gavin Ross (Saloon Cars) and Gary Pegoraro (Superkarts).