Olholm fastest at Australasian Safari opener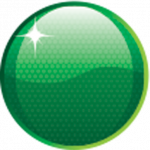 Dakar racer Geoff Olholm has started the Australasian Safari on the right note by winning the short opening prologue stage at Jurien Bay in Western Australia.
It was only a seven-kilometre stage but it still challenged competitors and set the scene with last year's auto winner Kees Weel with co-driver John Panozzo in the Holden Colorado blowing a clutch, Sam Beck and Chris Kenny fought the beach sand in their VW Amarok and came off second best, but Safari stalwarts the Cairns Coconuts Olholm and Gordon Trigg in a Toyota Hilux had a great drive finishing fastest in 6 minutes 48 seconds.
"The car's really good; we haven't changed a thing since Dakar. We're really looking forward to the event, today was just the hors d'oeuvres."
Lee Stephens, who has a free entry into Safari from winning the Safari Challenge at the Condo 750 off-road rally this year, finished fastest in the motos, just ahead of brothers Jake and Todd Smith, both on Honda CRF450X.
It is Stephens' first Safari and first time to WA. "I'm on a new enduro bike and still getting used to it. My goal is to finish, and hopefully finish in a reasonable place.
Last year's moto winner Jake Smith said it was all good for him out there today. "I'm looking forward to this week, I'm aiming to win, I don't come to Safari to come second," he said.
Todd Smith, who finished 34th in Dakar this year said today's racing, was good for him. "It just wasn't really long enough to get going. The bike feels great, and the body feels good."
John Maragozidis driving on an MMR Interceptor quad fished fastest today. "It was pretty easy; the quad feels rock steady and comfortable. I'm very happy to be here. I'm learning to ride again, I haven't ridden in ages."
Fastest Dakar Challenge moto competitor from the Prologue was Shane Diener. Rally champion Alister McRae finished seventh fastest.
Ahead for competitors another six days of competition with a total course length of 3200km.