CAFE CHAT: Quinn reflects on WRC effort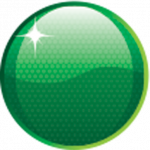 Coffs Harbour driver Nathan Quinn lived the dream at Coates Hire Rally Australia.
After scrambling together a budget of close to $120,000 for the leased drive, Quinn enjoyed the ride of his career in an outright WRC car.
In the Motorsport Italia-prepared John Cooper Mini against the factory Volkswagens, Citroens and the M-Sport-prepared Ford Fiestas, Quinn exceeded all expectations.
At the finish of the 22nd and final stage, Quinn became highly emotional, knowing he had made it to the end, almost not putting a scratch on the Mini while finishing eighth outright.
The 27-year-old could have quite easily made a mash of the opportunity, particularly in an inferior car against the hottest rallying opposition in the world.
Instead Quinn, who was guided expertly along the way through experienced co-driver Glenn Macneall, covered himself in glory by putting up a polished fight in a car which he had precious little mileage in prior to the event.
Quinn explains his emotions following the most emotionally-charged weekend in his career.
Q: Congratulations on finishing Rally Australia in 8th place outright on your WRC debut. What was your aim going into your first WRC event in a world rally car?
Nathan Quinn: Thank you. My main aim for Rally Australia was to get through the whole event and learn as much as possible about competing at this level. Coming home in the top 10 was an absolute bonus.
Q: Rally Australia had many unknowns for you: new car, new co-driver, new team and even some new roads. What was your biggest obstacle at the event?
Quinn: I tried to take everything in my stride. It was an amazing opportunity, so I had no choice but to make the most of it! It was difficult to know how I'd do. It was my first rally in getting on for a year and although I felt on good form I had no bar to judge myself by. That said, I had a great support base around me, which really allowed me to focus on the task at hand. However, the transport to the last couple of stages was mentally really tough, my mind was going through a million scenarios of what could happen. Getting to the finish was such a relief.
Q: What is it like to compare yourself with some of the best drivers in the world?
Quinn: It was an unreal opportunity. To be able to rub shoulders with those drivers I look up to and watch on TV is what dreams are made of. On a personal level it was great to find out what it really takes to be the best…so now I can channel my direction more accurately.
Q: Now that the event is over what is your focus for the immediate future?
Quinn: Right now it is to stay positive and ride the high. As well as that my biggest objective is to try and figure out how I am going to get back in that Mini by the end of the season."
Q: What are your intentions long-term?
Quinn: A professional full-time drive is my dream. I realise this is probably a little predictable, but I really think if I work hard and take advantage of every opportunity that I can get there. I think that it's also really important for me to stay grounded and be a role model to my community.
Q: What is the biggest thing you have learnt from this whole experience?
Quinn: Never give up. Don't sweat the small stuff and savour the moment. I have also learnt just how critical the team around you are to your success. Also I have learnt that I want a Mini WRC car.
Q: If you could offer one piece of advice to a young driver who is just entering the sport, what would it be?
Quinn: Always have fun. I used to get caught up with stress from problems during a rally which would really dampen the experience. When you catch the high, remember that feeling and don't take for granted how lucky you are to be competing in an unreal sport.