Swedish driver set for V8 Supercar test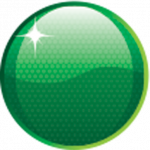 Swede Fredrik Lestrup will test Nandi Kiss Racing's Dunlop Series V8 Supercar next week ahead of a possible move into the class for 2014.
The 29-year-old Stockholm native will head to Wakefield Park, New South Wales, for the September 24 hit-out.
Lesturp's racing schedule currently consists of a variety of 24 Hour endurance races and selected VLN appearances.
He is a former full-time driver in both the Swedish Touring Car Championship and Germany's ADAC Masters GT series.
Lestrup also works as a race engineer and driver coach and will travel to Bathurst with the team to observe the sixth round of the Dunlop Series following his test.
The Kiss team campaigns an ex-Paul Weel Racing Holden Commodore VE in the second-tier class.
"I've followed Australian motorsport and the V8 Supercar championship with a great interest for several years now and I've always wanted to get a taste of what these cars are like to drive," said Lesturp.
"I got in touch with Nandi Kiss this year about a test in his Dunlop Series car and we established a good rapport from the start.
"Getting the chance to go to Australia and test a proper V8 Supercar is a dream come true and a chance to get a first taste of what these cars are like to drive.
"To say I am looking forward to this would be an understatement."
Although stressing that his focus is currently on the Wakefield Park test, Lesturp admits he's working towards a full-time ride.
"Of course the ultimate goal would be to be able to do a full season in the Dunlop Series next year," he said.
"I fully appreciate the difficulties in achieving this, especially coming from Europe, "but I didn't start out in motorsport to shy away from challenges.
"I'm prepared to start over from the beginning again to make this happen and there is a lot of hard work ahead to make this possible, but it is a challenge I welcome.
"V8 Supercars and the Dunlop Series are both very impressive championships and the V8 Supercar scene is one of the largest and most challenging racing series around right now.
"Being a part of that would be a great step in my career, but right now it is one step at a time and the first step is to prepare myself for this test."