GT3 Cup Challenge marks a century milestone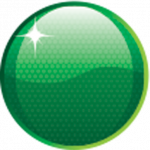 One of the strongest fields in its history has been assembled to mark the 100th race in the Porsche GT3 Cup Challenge Australia presented by Pirelli at Phillip Island this weekend.
After six seasons, the second race of the meeting will commemorate the century milestone with a season record 18-car entry list.
Porsche Cars Australia will offer a drive of a Porsche 911 road car for a week to the winner of the Professional and Elite Class winners of the 100th GT3 Cup race.
The Outright and Professional Class titles have already been secured by young gun Richard Muscat at the penultimate Queensland Raceway round last month.
This leaves Michael Almond, Peter Fitzgerald and Phil Woodbury in the battle for second in the Professional Class standings at the Victorian round.
Jack Falla and Jon McCorkindale will also line up in the Professional Class at Phillip Island along with Fraser Ross, who returns after missing a round due to damage sustained at Sydney Motorsport Park's fourth round.
The battle for the Elite Class remains open between John Goodacre and Stephen Grove, although the former holds a substantial 51-point lead in the Elite Class standings with 93 points on offer at the Phillip Island finale.
John Morriss remains in contention for second in the Elite Class standings, while Scott Taylor has the ability to move into the top three in the standings with one round remaining.
John Karytinos, Grant Sparks and Steve McFadden will all be present at the Phillip Island round; while Tim Miles, Andrew Macpherson, Sam Shahin and Michael Hovey will all make their first appearance for the season.
To watch Sunday's racing from the Shannons Australian Motor Racing Nationals, including Porsche GT3 Cup Challenge Australia presented by Pirelli's 100th race, visit www.thenationals.com.au to view the live stream.