ANDRA releases 2014 Drag Racing calendar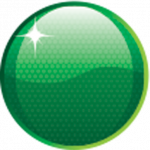 The Australian National Drag Racing Association has released its 2014 calendar with 14 events to take place across five states and the Northern Territory, including a 'Northern swing' and an end of season Grand Final at Calder Park Raceway on December 5-7 with every professional category represented.
ANDRA has chosen to stick with the system of splitting categories dependent on the event and track they are visiting, however four events in 2014 will feature every Group One professional category – the Nitro Champs (Sydney Dragway), the Winternationals (Willowbank), the Australian Nationals (Sydney Dragway) and the new for 2014 Grand Finals (Calder Park).
The innovation of the Northern swing will see Hidden Valley Raceway host Top Doorslammer, Top Bike and Top Alcohol on July 11-12, whilst one week later, Alice Springs Drag way will make its debut as a venue for professional-level drag racing when the Top Doorslammer and Top Bike Championship rounds are conducted there.
Gladstone's Benaraby Raceway enters the National Championships when it hosts a one-off for Pro Stock on October 4-5. In a first, the same weekend Adelaide International Raceway will hold rounds for Top Doorslammer, Pro Stock Motorcycle and Top Alcohol.
Given the 'trial' of running two events the same weekend, the Benaraby Pro Stock event will carry no television coverage. It will be supported by the Aeroflow Sportsman Series – which itself will have 14 events throughout the 12 month course.
The first three events on the calendar will be conducted at Perth Motorplex, including the addition of Top Fuel to the time honoured Westernationals in February.
With the expansion to eight venues across the Championship season – up from three in 2011 – ANDRA CEO Malcolm Bulley has heralded what he sees a new dawn and position for growth off the back of the calendar:
"Expanding the ANDRA Drag Racing Series to as many venues as we can gives our competitors more exposure and showcases the sport of drag racing to a much larger proportion of the Australian population," he said.
"This is a truly national series again and that's going to result in some tremendous growth in a lot of areas next year."
 ANDRA 2014 CALENDAR:
January 10-11 – Nitro Max, Perth Motorplex
Top Fuel Round 1 and 2, Top Bike Round 1 and 2
January 31 – Feburary 1 – Pro Showdown, Perth Motorplex
Top Doorslammer Round 1, Top Alcohol Round 1
February 28-March 2 – Westernationals, Perth Motorplex
Top Fuel Round 3 and 4, Top Doorslammer Round 2 and 3
March 29-30 – Adelaide International Raceway
Top Fuel Round 5, Top Bike Round 3
April 4-5 – Calder Park
Top Doorslammer Round 4, Pro Stock Round 1, Pro Stock Motorcycle Round 1
April 18-19 – Super 3, Willowbank Raceway
Top Fuel Round 5 and 6, Top Alcohol Round 2 and 3, Top Bike Round 4 and 5
May 2-4 – Nitro Champs, Sydney Dragway
Top Fuel Round 7, Top Doorslammer Round 5, Top Alcohol Round 4, Pro Stock Round 3, Top Bike Round 6 and Pro Stock Motorcycle Round 2
June 6-9 – Winternationals, Willowbank Raceway
Top Fuel Round 8, Top Doorslammer Round 6, Top Alcohol Round 5, Pro Stock Round 4, Top Bike Round 7 and Pro Stock Motorcycle Round 3
July 11-12 – Hidden Valley Drag Strip
Top Doorslammer Round 7, Top Alcohol Round 6, Top Bike Round 8
July 19-20 – Desert Nationals, Alice Springs Inland Dragway
Top Doorslammer Round 8, Top Bike Round 9
October 4-5 – Springnationals, Adelaide International Raceway
Top Doorslammer Round 9, Top Alcohol Round 7, Pro Stock Motorcycle Round 4
October 4-5 – Benaraby Raceway
Pro Stock Round 5
October 31 – November 2 – Australian Nationals, Sydney Dragway
Top Fuel Round 10, Top Doorslammer Round 10, Top Alcohol Round 8, Pro Stock Round 5, Top Bike Round 10 and Pro Stock Motorcycle Round 5
December 5-7 – Grand Finals, Calder Park
Top Fuel Round 11, Top Doorslammer Round 11, Top Alcohol Round 9, Pro Stock Round 6, Top Bike Round 11 and Pro Stock Motorcycle Round 6
Aeroflow Sportsman Drag Racing Championship Calendar
January 4-5 – Fuchs South Coast Raceway
January 10-11 – Perth Motorplex
February 28 – March 2 – Perth Motorplex
March 29-30 – Adelaide International Raceway
April 4-5 – Calder Park
May 2-4 – Sydney Dragway
June 6-9 – Willowbank Raceway
July 19-20 – Alice Springs Inland Dragway
September 13-14 – Mildura Sunset Strip
October 4-5 – Adelaide International Raceway
October 4-5 – Benaraby Raceway
October 31 – November 2 – Sydney Dragway
December 5-7 – Calder Park
TBC – Warwick