POLL: Who will come out on top at Ferrari in 2014?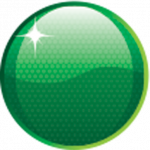 The rehiring of Kimi Raikkonen at Ferrari has triggered two schools of thought as to the implications it will have on the Maranello marque.
One is that history has shown over the years that teams loading themselves up with two #1 drivers is fraught with disaster with the results often backfiring.
Another and one which is supported by retiring Australian F1 driver Mark Webber is that Raikkonen's (2007 world champion) arrival at Ferrari in 2014 will push incumbent Fernando Alonso (2005-2006 world champion) to greater heights.
Webber has said that Ferrari's new superteam will be good for the sport.
"Kimi will lift him and help him to get a bit more out of himself on Saturday afternoons. On Sundays there is no question, we know Fernando is a brilliant racer, but on Saturdays Kimi will lift him to another level," Webber told Autosport magazine.
Raikkonen won the championship in his maiden year with Ferrari before leaving the sport at the end of 2009 when he began a venture in the World Rally Championship.
He returned to F1 in 2012 when he signed up with Lotus but he now leaves the Enstone team for a second term with the most glorious of all grand prix teams.
Statistically in their respective grand prix careers, Alonso has only been outdone by a team-mate once (Lewis Hamilton, 2007) while Raikkonen has been overshadowed twice (David Coulthard, 2002 and Felipe Massa, 2008).