Montoya returns to IndyCar with Penske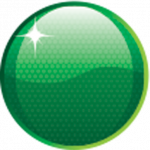 Juan Pablo Montoya is heading back to IndyCars, this time with Penske Racing with the Colombian set to be team-mate of Helio Castroneves and Australia's Will Power from 2014.
After a long association with rival racing organisation Chip Ganassi Racing, Montoya was told he would be replaced in the #42 NASCAR entry he had occupied since 2006.
The 37-year-old has race wins in Formula One, NASCAR and the CART Indy Car Series. He is the only driver to produce victories in the Indianapolis 500, the 24 Hours of Daytona and the Monaco Grand Prix. Montoya earned 11 IndyCar wins over two seasons as he captured the CART Series title in his rookie season of 1999 followed by a victory in the Indy 500 in 2000.
"I am really excited to join this legendary team beginning next year," said Montoya.
"I have had the opportunity to drive for some of the best racing teams in the world and I have always admired Roger Penske and his organisation. I consider it an honour to be offered the opportunity to drive for Team Penske."
Team Penske is one of the most successful teams in motor sports with 377 major race wins, 433 pole positions and 24 National Championships in a range of racing categories. The team has also earned 15 Indianapolis 500 victories.
It will be a return to three cars for Team Penske in IndyCars after parking what was Australian Ryan Briscoe's entry prior to the starts of this season.
"Juan is a proven winner at all levels of motorsport," said Roger Penske.
"He has won a lot of races and championships and he has an extremely passionate fan base. We look forward to building on his successes together and we believe he will be a great addition to Team Penske."