Porsche uses Harbour Bridge for 911 bash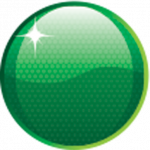 Four months after the big Porsche Rennsport meeting at Sydney Motorsport Park, the manufacturer has celebrated 50 years of its most iconic nameplate, the 911 in Australia's largest city.
A huge convoy stretching 1.5km in length of more than 100 911s rolled across the Harbour Bridge in celebration of the half century milestone.
A police-issue Panamera led the cavalcade across the bridge with a 1967 model from the iconic Porsche museum leading what is being billed as the 'World Tour 911'.
The procession took place after similar celebrations in Paris, Geneva, Stuttgart, Shanghai, London and Sao Paolo.
The parade included the rare, the exotic, the unique and very fast from the second customer 911 delivered into Australia in 1965, to two of the famed 1973 Carrera RS, a svelte white 964 Speedster from 1993 and one of only a few 911 GT2 RS from 2010.
The combined value of the 911s participating was above $15m.