Lorenzo boosts title hopes with commanding win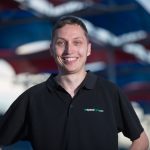 Yamaha's Jorge Lorenzo gave his MotoGP title hopes a shot in the arm with a commanding victory in the San Marino Grand Prix at Misano.
The reigning world champion proved to be untouchable in Italy as he led from start to finish. Despite Lorenzo taking out the win, Honda's Marc Marquez extended his championship lead to 34 points after battling hard with Valentino Rossi and Dani Pedrosa to finish second. Pedrosa completed the podium in third ahead of Rossi in fourth.
Armed with the new Yamaha seamless shift gearbox, Lorenzo shot into the lead at the start and he meant business as he opened a second lead after the opening lap. Pedrosa slotted into second with Marquez in third and Rossi in fourth.
Aleix Espargaro briefly threatened the lead group but his challenge soon came to an end after being correctly adjudged to have jumped the start. Andrea Iannone's race also came to a premature end after crashing out of ninth position.
Lorenzo continued to push hard and by lap four he built up a 2.6 second lead while Pedrosa, Marquez and Rossi were involved in a fight for second.
It wasn't long before Rossi gave his home crowd something to cheer. The Italian grabbed third after Marquez made a mistake and ran wide. Further back Cal Crutchlow and Stefan Bradl were battling hard over fifth place.
Marquez soon recovered from his error and by lap 13 he found a way back passed Rossi with a slick dive at turn 10, and he soon found himself reeling in team mate Pedrosa.
As the race reached its half way mark, Lorenzo maintained his strong pace and looked odds on to take the win. However, there was plenty of action behind with Marquez moving into second with a textbook pass on Pedrosa.
Unfortunately for Marquez this wasn't the end of the battle. Pedrosa responded brilliantly and slid back past three laps later. But Marquez reacted three corners later and reclaimed the position all while Lorenzo extended his lead at the front.
At the front, Lorenzo was in a class of his own and he went on to claim his second win on the spin and his sixth in Italy. Marquez managed to shake off his team mate for second and extend his title lead while Rossi came home in fourth.
Bradl slipped passed Crutchlow on the final lap for fifth. Alavaro Bautista was seventh ahead of the Ducati trio of Andrea Dovizioso, Nicky Hayden and Michele Pirro. Australia's
Bryan Staring suffered a retirement with four laps remaining.
MotoGP heads to Aragon in Spain for round 14 of the championship on September 27-29.
See below for full result
| | | | | |
| --- | --- | --- | --- | --- |
| 1 | Jorge Lorenzo | Yamaha | 28 | 44:05.522 |
| 2 | Marc Márquez | Honda | 28 | 3.379 |
| 3 | Daniel Pedrosa | Honda | 28 | 7.368 |
| 4 | Valentino Rossi | Yamaha | 28 | 15.062 |
| 5 | Stefan Bradl | Honda | 28 | 22.355 |
| 6 | Cal Crutchlow | Yamaha | 28 | 22.599 |
| 7 | Alvaro Bautista | Honda | 28 | 31.059 |
| 8 | Andrea Dovizioso | Ducati | 28 | 42.702 |
| 9 | Nicky Hayden | Ducati | 28 | 44.858 |
| 10 | Michele Pirro | Ducati | 28 | 47.818 |
| 11 | Bradley Smith | Yamaha | 28 | 48.011 |
| 12 | Colin Edwards | FTR Kawasaki | 28 | 1:03.154 |
| 13 | Aleix Espargaró | ART/Aprilia | 28 | 1:07.600 |
| 14 | Hiroshi Aoyama | FTR/Kawasaki | 28 | 1:15.528 |
| 15 | Danilo Petrucci | Ioda-Suter/BMW | 28 | 1:17.907 |
| 16 | Claudio Corti | FTR Kawasaki | 28 | 1:29.655 |
| 17 | Randy de Puniet | ART/Aprilia | 28 | 1:33.990 |
| 18 | Michael Laverty | PBM/Aprilia | 28 | 1:36.860 |
| – | Bryan Staring | FTR Honda | 24 | Retirement |
| – | Héctor Barberá | FTR/Kawasaki | 21 | Retirement |
| – | Yonny Hernández | ART/Aprilia | 9 | Retirement |
| – | Karel Abraham | ART/Aprilia | 7 | Retirement |
| – | Andrea Iannone | Ducati | 3 | Retirement |
| – | Lukas Pesek | Ioda-Suter/BMW | 3 | Retirement |
Standings
| | | |
| --- | --- | --- |
| 1 | Marc Márquez | 253 |
| 2 | Jorge Lorenzo | 219 |
| 3 | Daniel Pedrosa | 219 |
| 4 | Valentino Rossi | 169 |
| 5 | Cal Crutchlow | 146 |
| 6 | Stefan Bradl | 124 |
| 7 | Alvaro Bautista | 112 |
| 8 | Andrea Dovizioso | 104 |
| 9 | Nicky Hayden | 95 |
| 10 | Bradley Smith | 71 |
| 11 | Aleix Espargaró | 71 |
| 12 | Michele Pirro | 50 |
| 13 | Andrea Iannone | 41 |
| 14 | Colin Edwards | 31 |
| 15 | Héctor Barberá | 27 |
| 16 | Danilo Petrucci | 23 |
| 17 | Randy de Puniet | 20 |
| 18 | Ben Spies | 9 |
| 19 | Claudio Corti | 7 |
| 20 | Yonny Hernández | 7 |
| 21 | Hiroshi Aoyama | 6 |
| 22 | Alex de Angelis | 5 |
| 23 | Karel Abraham | 5 |
| 24 | Michael Laverty | 3 |
| 25 | Bryan Staring | 2 |
| 26 | Javier del Amor | 1 |