Kenseth wins Chase opener in Chicago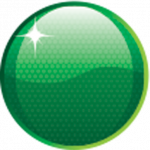 Matt Kenseth has stretched his lead in what is now the 'Chase' for NASCAR Sprint Cup with victory in a rain-delayed GEICO 400 in Chicago.
Kenseth held off Kyle Busch for the win, to score his sixth victory of the season and get a leg-up on the opposition as he chases his second title.
The race started during the daytime but due to weather delays, officially over five hours, it finished well into the evening under the lights at Chicagoland Speedway.
Joey Logano, who started on Pole, led the first 32 laps of the race. But under the lights, Logano ran into some engine trouble and his car started smoking again on lap 176. His night was finished at that point and he finished in 37th place.
Dale Earnhardt Jr. ran into some trouble as well as his night came to an end on lap 225 when flames were coming out of his exhaust pipe. He finished in 35th place.
Australia's Marcos Ambrose finished in 15th place.
"That was a good night for our DeWalt Ford team," said Ambrose.
"We were loose in the day but the car was so much better at night. We lost some handling at the end and couldn't get back into the top-10, but the guys worked hard to really improve the car today."
RESULTS: GEICO 400 – Chicagoland 
| | | | | | | | | | |
| --- | --- | --- | --- | --- | --- | --- | --- | --- | --- |
| POS | Car # | Driver | Make | Start | Laps | Laps Led | Final Status | Points | Bonus |
| 1 | 20 | Matt Kenseth | Toyota | 10 | 267 | 89 | Running | 48 | 5 |
| 2 | 18 | Kyle Busch | Toyota | 12 | 267 | 67 | Running | 43 | 1 |
| 3 | 29 | Kevin Harvick | Chevrolet | 17 | 267 | 2 | Running | 42 | 1 |
| 4 | 78 | Kurt Busch | Chevrolet | 16 | 267 | 0 | Running | 40 | 0 |
| 5 | 48 | Jimmie Johnson | Chevrolet | 9 | 267 | 40 | Running | 40 | 1 |
| 6 | 24 | Jeff Gordon | Chevrolet | 6 | 267 | 22 | Running | 39 | 1 |
| 7 | 2 | Brad Keselowski | Ford | 2 | 267 | 2 | Running | 38 | 1 |
| 8 | 17 | Ricky Stenhouse Jr | Ford | 5 | 267 | 0 | Running | 36 | 0 |
| 9 | 15 | Clint Bowyer | Toyota | 24 | 267 | 0 | Running | 35 | 0 |
| 10 | 39 | Ryan Newman | Chevrolet | 20 | 267 | 1 | Running | 35 | 1 |
| 11 | 99 | Carl Edwards | Ford | 8 | 267 | 1 | Running | 34 | 1 |
| 12 | 5 | Kasey Kahne | Chevrolet | 4 | 267 | 0 | Running | 32 | 0 |
| 13 | 43 | Aric Almirola | Ford | 15 | 267 | 1 | Running | 32 | 1 |
| 14 | 31 | Jeff Burton | Chevrolet | 21 | 267 | 0 | Running | 30 | 0 |
| 15 | 9 | Marcos Ambrose | Ford | 26 | 267 | 0 | Running | 29 | 0 |
| 16 | 16 | Greg Biffle | Ford | 7 | 267 | 2 | Running | 29 | 1 |
| 17 | 14 | Mark Martin | Chevrolet | 29 | 267 | 0 | Running | 27 | 0 |
| 18 | 56 | Martin Truex Jr | Toyota | 14 | 267 | 0 | Running | 26 | 0 |
| 19 | 1 | Jamie McMurray | Chevrolet | 27 | 267 | 2 | Running | 26 | 1 |
| 20 | 10 | Danica Patrick | Chevrolet | 23 | 267 | 0 | Running | 24 | 0 |
| 21 | 47 | AJ Allmendinger | Toyota | 13 | 267 | 0 | Running | 23 | 0 |
| 22 | 27 | Paul Menard | Chevrolet | 11 | 267 | 0 | Running | 22 | 0 |
| 23 | 7 | Dave Blaney | Chevrolet | 41 | 267 | 0 | Running | 21 | 0 |
| 24 | 93 | Travis Kvapil | Toyota | 37 | 266 | 0 | Running | 20 | 0 |
| 25 | 36 | J.J. Yeley | Chevrolet | 30 | 266 | 2 | Running | 20 | 1 |
| 26 | 34 | David Ragan | Ford | 19 | 266 | 1 | Running | 19 | 1 |
| 27 | 51 | Justin Allgaier | Chevrolet | 36 | 266 | 0 | Running | 0 | 0 |
| 28 | 38 | David Gilliland | Ford | 35 | 266 | 0 | Running | 16 | 0 |
| 29 | 40 | Landon Cassill | Chevrolet | 32 | 266 | 1 | Running | 0 | 0 |
| 30 | 13 | Casey Mears | Ford | 31 | 266 | 0 | Running | 14 | 0 |
| 31 | 87 | Joe Nemechek | Toyota | 42 | 266 | 0 | Running | 0 | 0 |
| 32 | 42 | Juan Pablo Montoya | Chevrolet | 3 | 261 | 0 | Running | 12 | 0 |
| 33 | 11 | Denny Hamlin | Toyota | 22 | 247 | 0 | Engine | 11 | 0 |
| 34 | 32 | Timmy Hill | Ford | 39 | 225 | 0 | Engine | 10 | 0 |
| 35 | 88 | Dale Earnhardt Jr | Chevrolet | 18 | 224 | 2 | Engine | 10 | 1 |
| 36 | 83 | David Reutimann | Toyota | 33 | 195 | 0 | Engine | 8 | 0 |
| 37 | 22 | Joey Logano | Ford | 1 | 175 | 32 | Engine | 8 | 1 |
| 38 | 55 | Brian Vickers | Toyota | 25 | 161 | 0 | Engine | 0 | 0 |
| 39 | 30 | Cole Whitt | Toyota | 28 | 151 | 0 | Engine | 0 | 0 |
| 40 | 33 | Tony Raines | Chevrolet | 43 | 87 | 0 | Vibration | 0 | 0 |
| 41 | 35 | Josh Wise | Ford | 34 | 84 | 0 | Brakes | 0 | 0 |
| 42 | 95 | Reed Sorenson | Ford | 40 | 68 | 0 | Vibration | 0 | 0 |
| 43 | 98 | Michael McDowell | Ford | 38 | 29 | 0 | Brakes | 1 | 0 |
STANDINGS
| | | | | | | | | |
| --- | --- | --- | --- | --- | --- | --- | --- | --- |
| Standing | Driver | Points | Behind | Starts | Wins | Top 5 | Top 10 | DNF |
| 1 | Matt Kenseth | 2063 | Leader | 27 | 6 | 7 | 14 | 3 |
| 2 | Kyle Busch | 2055 | -8 | 27 | 4 | 12 | 16 | 3 |
| 3 | Jimmie Johnson | 2052 | -11 | 27 | 4 | 10 | 16 | 1 |
| 4 | Kevin Harvick | 2048 | -15 | 27 | 2 | 7 | 14 | 2 |
| 5 | Carl Edwards | 2040 | -23 | 27 | 2 | 8 | 13 | 1 |
| 6 | Kurt Busch | 2040 | -23 | 27 | 0 | 9 | 14 | 2 |
| 7 | Jeff Gordon | 2039 | -24 | 27 | 0 | 5 | 13 | 5 |
| 8 | Ryan Newman | 2035 | -28 | 27 | 1 | 6 | 13 | 5 |
| 9 | Clint Bowyer | 2000 | -28 | 27 | 0 | 8 | 14 | 2 |
| 10 | Kasey Kahne | 2032 | -31 | 27 | 2 | 8 | 11 | 3 |
| 11 | Greg Biffle | 2032 | -31 | 27 | 1 | 3 | 10 | 0 |
| 12 | Joey Logano | 2011 | -52 | 27 | 1 | 8 | 14 | 3 |
| 13 | Dale Earnhardt Jr | 2010 | -53 | 27 | 0 | 5 | 14 | 3 |
| 14 | Brad Keselowski | 758 | -1305 | 27 | 0 | 7 | 12 | 2 |
| 15 | Jamie McMurray | 747 | -1316 | 27 | 0 | 2 | 6 | 0 |
| 16 | Paul Menard | 720 | -1343 | 27 | 0 | 2 | 7 | 1 |
| 17 | Martin Truex Jr | 717 | -1346 | 27 | 1 | 6 | 11 | 3 |
| 18 | Aric Almirola | 696 | -1367 | 27 | 0 | 1 | 5 | 4 |
| 19 | Ricky Stenhouse Jr | 680 | -1383 | 27 | 0 | 0 | 2 | 0 |
| 20 | Juan Pablo Montoya | 668 | -1395 | 27 | 0 | 4 | 7 | 0 |
| 21 | Marcos Ambrose | 667 | -1396 | 27 | 0 | 0 | 5 | 2 |
| 22 | Jeff Burton | 658 | -1405 | 27 | 0 | 2 | 5 | 2 |
| 23 | Tony Stewart | 594 | -1469 | 21 | 1 | 5 | 8 | 0 |
| 24 | Casey Mears | 558 | -1505 | 27 | 0 | 0 | 1 | 2 |
| 25 | David Ragan | 508 | -1555 | 27 | 1 | 1 | 1 | 3 |
| 26 | Danica Patrick | 497 | -1566 | 27 | 0 | 0 | 1 | 4 |
| 27 | Denny Hamlin | 496 | -1567 | 23 | 0 | 3 | 4 | 7 |
| 28 | Mark Martin | 484 | -1579 | 20 | 0 | 1 | 5 | 1 |
| 29 | David Gilliland | 478 | -1585 | 27 | 0 | 1 | 1 | 5 |
| 30 | Dave Blaney | 417 | -1646 | 26 | 0 | 0 | 0 | 4 |
| 31 | Travis Kvapil | 372 | -1691 | 27 | 0 | 0 | 0 | 8 |
| 32 | David Stremme | 362 | -1701 | 25 | 0 | 0 | 0 | 3 |
| 33 | David Reutimann | 361 | -1702 | 27 | 0 | 0 | 0 | 6 |
| 34 | AJ Allmendinger | 360 | -1703 | 15 | 0 | 0 | 1 | 2 |
| 35 | J.J. Yeley | 360 | -1703 | 26 | 0 | 0 | 1 | 7 |
| 36 | Bobby Labonte | 343 | -1720 | 22 | 0 | 0 | 0 | 4 |
| 37 | Timmy Hill | 137 | -1926 | 13 | 0 | 0 | 0 | 2 |
| 38 | Michael McDowell | 123 | -1940 | 24 | 0 | 0 | 1 | 21 |
| 39 | Michael Waltrip | 102 | -1961 | 3 | 0 | 2 | 2 | 0 |
| 40 | Scott Speed | 99 | -1964 | 12 | 0 | 0 | 1 | 9 |
| 41 | Ken Schrader | 92 | -1971 | 8 | 0 | 0 | 0 | 1 |
| 42 | Terry Labonte | 77 | -1986 | 4 | 0 | 0 | 0 | 1 |
| 43 | Boris Said | 48 | -2015 | 2 | 0 | 0 | 0 | 0 |
| 44 | Ron Fellows | 31 | -2032 | 2 | 0 | 0 | 0 | 0 |
| 45 | Alex Kennedy | 21 | -2042 | 3 | 0 | 0 | 0 | 2 |
| 46 | Justin Marks | 14 | -2049 | 1 | 0 | 0 | 0 | 0 |
| 47 | Victor Gonzalez Jr | 10 | -2053 | 2 | 0 | 0 | 0 | 1 |
| 48 | Scott Riggs | 10 | -2053 | 6 | 0 | 0 | 0 | 6 |
| 49 | Brian Keselowski | 9 | -2054 | 2 | 0 | 0 | 0 | 2 |
| 50 | Tomy Drissi | 8 | -2055 | 2 | 0 | 0 | 0 | 1 |
| 51 | Jacques Villeneuve | 3 | -2060 | 1 | 0 | 0 | 0 | 1 |
| 52 | Jason Leffler | 1 | -2062 | 1 | 0 | 0 | 0 | 1 |
| 53 | Brian Vickers | 0 | -2063 | 13 | 1 | 2 | 5 | 4 |
| 54 | Regan Smith | 0 | -2063 | 6 | 0 | 0 | 2 | 0 |
| 55 | Austin Dillon | 0 | -2063 | 9 | 0 | 0 | 0 | 0 |
| 56 | Trevor Bayne | 0 | -2063 | 9 | 0 | 0 | 0 | 1 |
| 57 | Max Papis | 0 | -2063 | 1 | 0 | 0 | 0 | 0 |
| 58 | Josh Wise | 0 | -2063 | 26 | 0 | 0 | 0 | 10 |
| 59 | Landon Cassill | 0 | -2063 | 24 | 0 | 0 | 0 | 6 |
| 60 | Owen Kelly | 0 | -2063 | 1 | 0 | 0 | 0 | 0 |
| 61 | Joe Nemechek | 0 | -2063 | 24 | 0 | 0 | 0 | 9 |
| 62 | Justin Allgaier | 0 | -2063 | 1 | 0 | 0 | 0 | 0 |
| 63 | Tony Raines | 0 | -2063 | 4 | 0 | 0 | 0 | 2 |
| 64 | Mike Bliss | 0 | -2063 | 12 | 0 | 0 | 0 | 11 |
| 65 | Brendan Gaughan | 0 | -2063 | 1 | 0 | 0 | 0 | 0 |
| 66 | Ryan Truex | 0 | -2063 | 2 | 0 | 0 | 0 | 1 |
| 67 | Sam Hornish Jr | 0 | -2063 | 1 | 0 | 0 | 0 | 1 |
| 68 | Paulie Harraka | 0 | -2063 | 1 | 0 | 0 | 0 | 0 |
| 69 | Cole Whitt | 0 | -2063 | 1 | 0 | 0 | 0 | 1 |
| 70 | Elliott Sadler | 0 | -2063 | 1 | 0 | 0 | 0 | 1 |
| 71 | Morgan Shepherd | 0 | -2063 | 1 | 0 | 0 | 0 | 1 |
| 72 | Reed Sorenson | 0 | -2063 | 2 | 0 | 0 | 0 | 2 |
| 73 | Johnny Sauter | 0 | -2063 | 1 | 0 | 0 | 0 | 1 |