Stauffer takes controversial Hidden Valley round win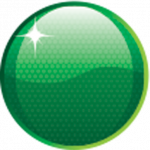 Team Honda Racing's Jamie Stauffer has won Round 6 of the QBE Australian Superbike Championship amidst controversy, after teammate Josh Hook and Team Suzuki rider Wayne Maxwell were both handed 10 second penalties for jumping the start in the final 17-lap race.
Stauffer, who finished second to Maxwell in Race 1, set a new lap record of 1.06.802 in Race 2 and took the round win ahead of Maxwell and Team Volvo Suzuki rider Robbie Bugden.
"This weekend we really needed to turn it around it hasn't been that good all year to be honest," Stauffer explained.
"We definitely made some headway but we are still behind Wayne (Maxwell) a bit. He still has a few tenths on us a lap here and there, so we still need to refine a couple of things and get some more speed out of the bike on a worn tyre.
"It is unfortunate to beat Wayne like this with a 10 second penalty, but I am sure it will happen to me one day, so I will take the win for now," he added.
Hook ended the round fourth but was handed a second penalty for passing under yellow flag at the Turn 6 hairpin.
In the Motul Supersport class, championship leader Daniel Falzon enjoyed the perfect weekend, taking pole position, winning both of today's 17-lap races and shaving eight-tenths of second off the lap record.
"This is awesome for my championship," Falzon said. "We came into the round with a nine point lead and got pole then two race wins which gave me an 11 point advantage. We are 20 points ahead going into the last round.
"To take eight-tenths out of the previous Supersport lap record is a significant amount and I did not expect it.
Kawasaki rider Matt Walters secured the Prostock championship with his fifth consecutive round win and hopes his dominant performance in this years series will lead to a move to the Superbike championship in 2014.
"It is a great feeling," Walter said. "We have put in all the hard effort throughout the year and now it has paide off. I couldn't be happier
"We have won every round but I was beaten once by Sean Condon in QLD he pushed me all the way.
"Haven't had it easy it has been hard. We had a great couple of rounds we have done everything right and that is all we could do
"I really want to head to the Superbike championship next year. I would love to do it on a Kawasaki, I love the bikes so that would be the ultimate," he added.
The final round of the QBE Australian Superbike Championship will be held at Phillip Island on October 5-6.