Miedecke and Pretty on top in Sandown supports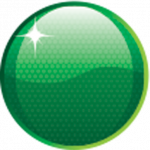 Andrew Miedecke and Nathan Pretty took round honours at Sandown in the Touring Car Masters and V8 Ute Racing Series respectively.
Miedecke put in a dominant display to add the two Sunday  TCM victories to his earlier Race 1 success.
The Chevrolet Camaro driver cut through from 10th in the partial reverse grid Race 2, taking the lead on just the fifth of 12 laps.
Jim Richards at least provided some opposition in the final, the Falcon Sprint twice swapping the lead with Miedecke before eventually taking a third runner-up finish of the weekend.
"Sandown is my favourite track," said Miedecke afterward.
"I won my first ever race here and the track suits my style, so it's great to have had such a good weekend.
"We have changed the car and the Chevy is very fast so we are in good shape. It's far easier when you have a car that has an edge."
Completing the weekend podium was class debutant Stephen White, who had been a late replacement for John Bowe in the #18 Ford Mustang.
Bowe's forced absence sees him drop from first to third in the points standings with two rounds remaining. Richards now leads Miedecke by 29 points, with Bowe a further 30 adrift.
In the V8 Utes, a Race 3 victory sealed the round win for Holden driver Nathan Pretty.
After clashing on and off track with Ford rival Kris Walton in Race 1, Pretty quickly got down to business on Sunday, driving from 10th on the grid to third in Race 2.
The second race, a reverse top 11 encounter, was won by Rhys McNally, who made it around eventual second placed finishing pole-man Craig Dontas mid-race.
A strong third in the final ensured Dontas finished second for the weekend ahead of Walton, whose Sunday yielded a sixth and a fifth.
"It was awesome after my little spit yesterday, I calmed down overnight and all the rest of it and put my head down and it turned out really well, so pretty happy for all the guys," said Pretty.
The Formula 5000 Australia Cup completed the support action for the V8 Supercars at Sandown.
Having proved a comfortable winner in Saturday's two preliminary races, it was no surprise to see Tom Tweedie streak away to victory in the final.
The Chevron driver was challenged early by Kiwi Andrew Higgins, who led the first half-lap after beating Tweedie at the rolling start.
Higgins' would eventually finish just fourth after losing ground with a mid-race spin, trailing home Richard Davison and Ken Smith.
Tweedie leads Smith by 27 points after the opening two rounds of the season.