Maxwell takes Superbike pole in Darwin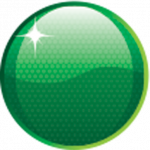 Team Suzuki's Wayne Maxwell will start from pole position for tomorrows QBE Australian Superbike Championship races, after setting a new best lap of 1.06.997 in Superpole at Hidden Valley Raceway.
Maxwell, who was the only rider to break into the 1m.06's will be joined on the front row of the grid by his teammate, Team Volvo Suzuki rider Robbie Bugden and Team Honda Racing rider Jamie Stauffer.
The championship leader dominated today's sessions and said while he wanted to take a clean sweep at Hidden Valley he wouldn't his championship
"The GSXR worked awesome in the hot conditions," Maxwell said. "The track temperature was over 55 degrees so I asked a lot of that Dunlop tyre to be the first man into the 6's.
"I couldn't be happier and to take my first pole for Team Suzuki and reward the guys is fantastic. We are now one race clear, but we will just take it as we have so far this weekend, session-by-session and race-by-race.
"We have a warm-up and two races to go, it would be nice to get my first proper clean sweep but if it is risky we will have to play smart and think championship."
While the fastest lap of the Motul Supersport Superpole was set by Aaron Morris, championship leader Daniel Falzon will start from the number one grid spot. Morris was penalised one grid position due to a machine eligibility issue.
Morris will start from second on the grid with fellow Yamaha rider Mike Jones rounding out the front row.