Headline maker Logano takes Chicago pole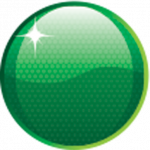 For the second time in the same day Joey Logano has grabbed the headlines, however this time it was all positive after he took pole for the GEICO 400 at Chicagoland Speedway.
Less than three hours after NASCAR placed his team on probation following last weekend's race at Richmond, Logano led a Penske lock-out of the front row.
The Coors Light pole award was Logano's second of the season and the seventh of his career. Juan Pablo Montoya qualified third, followed by Kasey Kahne and rookie Ricky Stenhouse Jr.
"The mile-and-a-half, two-mile race tracks are where we've been our strongest throughout the year," Logano said.
"The shorter tracks have been a little tougher for us. We know in these races (at intermediate tracks) that we really have to capitalise and the other ones we have to be on damage control and try to get our cars as fast as we can…"
Logano able to keep the talk of the Chase controversy out of his head on the track.
"It isn't my decision who is in the Chase and who isn't," said Logano.
"I drive the race car and NASCAR makes the call they feel is right. All I really care about is that this Shell Pennzoil Ford is in the Chase and we have a shot at a championship. Anything outside of that I don't really care."
Despite qualifying 26th Australia's Marcos Ambrose is looking forward to better things in the race,
"We have a good race package here and we tested here a few weeks back," said Ambrose.
"I feel better about our race package than what we did in qualifying. We missed it a little bit but I was happy with my lap and thought I drove the lap well."
VIDEO: Joey Logano wins pole

LINE-UP: GEICO 400 – Chicagoland
| | | | | | | | |
| --- | --- | --- | --- | --- | --- | --- | --- |
| POS | driver | Car # | Make | Sponsor | MPH | Best Time | Behind |
| 1 | Joey Logano | 22 | Ford | Shell Pennzoil | 189.414 | 28.509 | Leader |
| 2 | Brad Keselowski | 2 | Ford | Miller Lite | 189.248 | 28.534 | –0.025 |
| 3 | Juan Pablo Montoya | 42 | Chevrolet | Target / Kraft | 189.062 | 28.562 | –0.053 |
| 4 | Kasey Kahne | 5 | Chevrolet | Farmers Insurance | 188.785 | 28.604 | –0.095 |
| 5 | Ricky Stenhouse Jr | 17 | Ford | Best Buy | 188.772 | 28.606 | –0.097 |
| 6 | Jeff Gordon | 24 | Chevrolet | Drive To End Hunger | 188.541 | 28.641 | –0.132 |
| 7 | Greg Biffle | 16 | Ford | Post-it | 188.515 | 28.645 | –0.136 |
| 8 | Carl Edwards | 99 | Ford | Fastenal | 188.357 | 28.669 | –0.160 |
| 9 | Jimmie Johnson | 48 | Chevrolet | Lowe's | 188.304 | 28.677 | –0.168 |
| 10 | Matt Kenseth | 20 | Toyota | Dollar General | 188.298 | 28.678 | –0.169 |
| 11 | Paul Menard | 27 | Chevrolet | Quaker State / Menards | 188.298 | 28.678 | –0.169 |
| 12 | Kyle Busch | 18 | Toyota | Doublemint | 188.291 | 28.679 | –0.170 |
| 13 | AJ Allmendinger | 47 | Toyota | Kingsford Charcoal | 188.278 | 28.681 | –0.172 |
| 14 | Martin Truex Jr | 56 | Toyota | NAPA Auto Parts | 188.258 | 28.684 | –0.175 |
| 15 | Aric Almirola | 43 | Ford | Eckrich | 188.127 | 28.704 | –0.195 |
| 16 | Kurt Busch | 78 | Chevrolet | Furniture Row/Serta Chevrolet | 188.075 | 28.712 | –0.203 |
| 17 | Kevin Harvick | 29 | Chevrolet | Budweiser | 187.957 | 28.730 | –0.221 |
| 18 | Dale Earnhardt Jr | 88 | Chevrolet | Time Warner Cable | 187.878 | 28.742 | –0.233 |
| 19 | David Ragan | 34 | Ford | Taco Bell | 187.513 | 28.798 | –0.289 |
| 20 | Ryan Newman | 39 | Chevrolet | Quicken Loans | 187.207 | 28.845 | –0.336 |
| 21 | Jeff Burton | 31 | Chevrolet | Caterpillar | 186.903 | 28.892 | –0.383 |
| 22 | Denny Hamlin | 11 | Toyota | FedEx Office | 186.812 | 28.906 | –0.397 |
| 23 | Danica Patrick | 10 | Chevrolet | GoDaddy | 186.774 | 28.912 | –0.403 |
| 24 | Clint Bowyer | 15 | Toyota | Peak Antifreeze | 186.754 | 28.915 | –0.406 |
| 25 | Brian Vickers | 55 | Toyota | Aaron's Dream Machine | 186.445 | 28.963 | –0.454 |
| 26 | Marcos Ambrose | 9 | Ford | DeWalt | 186.085 | 29.019 | –0.510 |
| 27 | Jamie McMurray | 1 | Chevrolet | McDonald's | 185.880 | 29.051 | –0.542 |
| 28 | Cole Whitt | 30 | Toyota | Lean 1 | 185.778 | 29.067 | –0.558 |
| 29 | Mark Martin | 14 | Chevrolet | Mobil 1 / Bass Pro Shops | 185.765 | 29.069 | –0.560 |
| 30 | J.J. Yeley | 36 | Chevrolet | TBA | 185.414 | 29.124 | –0.615 |
| 31 | Casey Mears | 13 | Ford | No. 13 GEICO Ford Fusion | 184.445 | 29.277 | –0.768 |
| 32 | Landon Cassill | 40 | Chevrolet | Hillman Racing | 184.407 | 29.283 | –0.774 |
| 33 | David Reutimann | 83 | Toyota | Burger King-Dr. Pepper | 184.376 | 29.288 | –0.779 |
| 34 | Josh Wise | 35 | Ford | MDS Transport | 184.344 | 29.293 | –0.784 |
| 35 | David Gilliland | 38 | Ford | Long John Silver's | 184.106 | 29.331 | –0.822 |
| 36 | Justin Allgaier | 51 | Chevrolet | Brandt #51 Chevrolet SS | 184.080 | 29.335 | –0.826 |
| 37 | Travis Kvapil | 93 | Toyota | Burger King-Dr. Pepper | 183.799 | 29.380 | –0.871 |
| 38 | Michael McDowell | 98 | Ford | Phil Parsons Racing | 183.331 | 29.455 | –0.946 |
| 39 | Timmy Hill | 32 | Ford | U.S. Chrome | 183.312 | 29.458 | –0.949 |
| 40 | Reed Sorenson | 95 | Ford | Leavine Family Racing | 182.082 | 29.657 | –1.148 |
| 41 | Dave Blaney | 7 | Chevrolet | TBA | 181.928 | 29.682 | –1.173 |
| 42 | Joe Nemechek | 87 | Toyota | Royal Teak Collection | 180.753 | 29.875 | –1.366 |
| 43 | Tony Raines | 33 | Chevrolet | Little Joe's Autos.com | 178.731 | 30.213 | –1.704 |