PREDICTOR: Lowndes snags fan favouritism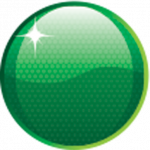 Craig Lowndes' impeccable record at the Sandown endurance race has him tipped as the favourite to win this year's race amongst players of the Castrol EDGE V8 Predictor fantasy game.
Winning form from the Winton 360 also sees the Pepsi Max Crew FPR Fords highly picked along with Paul Dumbrell's partnership with Jamie Whincup seeing that pair both highly predicted.
Lowndes' past four attempts at the 500km enduro have seen him pick up wins on three of those four occasions.
Maximising your chance at winning the ultimate V8 experience starts by signing up to the Castrol EDGE V8 Predictor – exclusive to Speedcafe.com.
To make your predictions for the round, log in or sign up now at http://predictor.speedcafe.com/
The Wilson Security Sandown 500 is taking place this weekend and you have until midnight (AEST) tonight (Friday September 13) to finalise your team.
The Sandown 500 weekend kicks off on Friday with practice  followed by two qualifying races held on Saturday that will determine the grid for Sunday's 500km event.
All 28 cars will run on the hard compound Dunlop tyre and maximising the tyre life will be critical this weekend
V8 Supercars have also introduced a minimum number of pit stops for each entry at Sandown.
V8 Supercars will make every car complete four pit stops at the Sandown 500, aimed at reducing the impact of fuel consumption.
Fans can sign-up to the V8 Predictor anytime during the 2013 season with amazing round-by-round prizes also up for grabs.
If you're having trouble making predictions for the weekend, check out who the experts think will perform best at Sandown Raceway.
Here's the experts predictions for the Sandown 500:
Castrol EDGE V8 Predictor – Leaderboard
| | | | | | | |
| --- | --- | --- | --- | --- | --- | --- |
| RANK | | | TEAM NAME | | POINTS | |
| 1 | | * | | | 355 | |
| 2 | 2 | * | | | 331 | |
| 3 | | * | | | 330 | |
| 4 | 13 | * | | | 328 | |
| 5 | 18 | * | | | 327 | |
| 6 | | * | | | 325 | |
| 7 | 40 | * | | | 324 | |
| 8 | 1 | * | | | 323 | |
| 9 | 7 | * | | | 323 | |
| 10 | 5 | * | | | 322 | |
| 11 | 2 | * | | | 322 | |
| 12 | | * | | | 320 | |
| 13 | 16 | * | | | 317 | |
| 14 | 3 | * | | | 317 | |
| 15 | 5 | * | | | 316 | |
| 16 | 29 | * | | | 314 | |
| 17 | 18 | * | | | 313 | |
| 18 | 7 | * | | | 312 | |
| 19 | 39 | * | | | 310 | |
| 20 | 4 | * | | | 309 | |
Expert leaderboard
| | | | | | | |
| --- | --- | --- | --- | --- | --- | --- |
| RANK | | | TEAM NAME | | POINTS | |
| 1 | 2 | * | | | 269 | |
| 2 | 1 | * | | | 263 | |
| 3 | 1 | * | | | 257 | |
| 4 | | * | | | 134 | |