Meeke looking for solid result at Rally Australia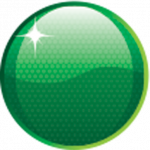 Kris Meeke is ready to make amends for the Citroen factory team who have presented him with another golden opportunity to make an impact in round 10 of the World Rally Championship at Coffs Harbour this weekend.
Meeke and his co-driver Chris Patterson put in some solid runs at the iconic Finland rally early last month before their campaign ended abruptly near the finish.
It was the first time the Irishman had driven the Abu Dhabi Citroen Total WRT DS3 WRC and he is keen to make amends.
"It's a big responsibility to be promoted to the works team and I have to finish the rally in a good position to score points for Citroen," Meeke said.
"I'm not expecting it to be an easy week.
"This is my first time in Australia – in fact this is my first WRC rally outside of Europe.
"But I know I can count on the support of the team and on the qualities of the DS3 WRC.
"I feel almost as though I'm part of this car and I can't wait to get out there on the Australian roads."
Alongside the team's #2 DS3 crewed by Rally Australia specialist Mikko Hirvonen/Jarmo Lehtinen, the Citroen squad fields a third entry for Khalid Al-Qassimi and co-driver Scott Martin.
Abu Dhabi-based Al-Qassimi recorded a fifth place at the first Coffs Harbour-based WRC event in 2011.