Ford set to ink one-year FPR renewal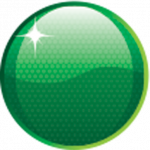 Ford Performance Racing is set to retain its factory status next year with the Blue Oval on the verge of signing a fresh deal with the squad.
According to a New Limited report, work put in by both FPR and V8 Supercars on retaining the manufacturer is set to pay off, with a one-year agreement on the cards.
Any new contract from Ford has long been tipped to be at around half of its currently estimated $3 million per annum spend.
Clarification of Ford's position will likely pave the way for the squad to firm its 2014 driver line-up.
While Mark Winterbottom's contract extends for another season, Will Davison has endured a frustrating wait for the team's funding position to become clear.
David Reynolds is likewise yet to be confirmed in The Bottle-O supported third entry, although the team has stressed that his re-signing is unrelated to the Ford negotiations.
Next year will see the release of the final new model Falcon road car prior to the ceasing of production in 2016.
New bodywork would unlikely be scheduled to undergo homologation, however, under a single year deal.