Eli Evans flies in ARC Power Page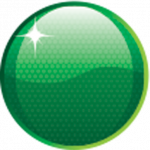 Honda driver Eli Evans collected maximum points to win the Pedders Suspension Power Stage in the Coffs Harbour round of the Australian Rally Championship.
While Evans performed brilliantly in the dusty stage it didn't prove as positive for his chief rival, Jack Monkhouse who was second but still almost a second and a half off the Honda driver's pace.
"I lost time right at the start, had a big slide, then nudged into the barriers at the chicane. I thought there would be a big mark on the car but looks like we got away with it," Jack said.
Jack's brush with the plastic barricades at the chicane was fast becoming a regular occurrence, with drivers throughout the morning practice sessions finding both the entry and exit difficult to judge on the fast but slippery approach.
Evans though was ecstatic over his pace when he had the Jazz on the limit throughout the stage.
"The car feels fantastic, although I had it right on the edge for that entire stage. I head into the forests tomorrow really confident," Evans said.
"I've got a pretty cool frame of mind ahead of the weekend. We've got a good lead in the Championship and I'm just trying to stay calm and control everything."
Nick Box found that despite the barriers being empty there are still consequences.
Box made heavy contact with them during practice, before Steve Mackenzie, in his borrowed Peugeot 207, went one better and drove straight through them on his way to the sixth fastest time on the Power Stage.
At the stage finish Scott Pedder arrived shaking his head, clearly angry with his performance on the stage.
"I hit the chicane! And then I had a big moment on the jump at the end. I made some mistakes and that's it."
"We knew Eli had an impressive time and I knew I had to get everything right. That didn't happen and our time shows, I just had to try to get the best time I could," said Pedder who complained about the brakes on his Renault Clio.
Brendan Reeves was also complaining of brake issues in his Mazda2, although he put it down to his tyres cooling between his practice runs and the final timed run.
"The rears (tyres) locked up on the long straight, and I had to dial more brake bias to the front of the car, and that takes your concentration away from the job at hand," Brendan said.
"My time is a lot better than earlier today, the car is feeling good and I'm looking forward to over 350 kilometres of competitive driving this weekend!"
While Tom Wilde came through in fifth place, just one tenth of a second slower than Reeves, and cursing a messy run.
"A few too many moments in there," he said. "I was way too untidy, my time won't be anywhere close enough."
VIDEO: Wrap-up from the Power Stage