Citroen announces two-car assault on 2014 ARC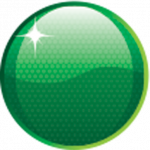 Adrian Coppin will head a history-making two-car Citroen effort in the Australia Rally Championship next year.
Coppin and his regular co-driver Tim Batten along with Tony Sullens and co-driver Julia Barkley will crew a pair of front-drive turbo-charged Citroen DS3 R3's under the banner of Team Citroen Australia.
"Citroen has a great heritage in rallying, especially in the World Rally Championship, with eight manufacturer's wins and nine driver's Championships with Sebastien Loeb and Daniel Elena (co-driver),'' Citroen Automobiles Australia General Manager John Startari said.
"We are very excited to have the opportunity to extend this to local rallying with our entry into the ARC.
"This is the first time Citroen Australia has had a factory backed team in the event and this gives CAA the opportunity to prove the quality and reliability of our cars in the tough sport of rallying.''
Coppin has risen to prominence over the past couple of seasons in the East Coast Bullbars Australian Rally Championship, pushing the limits of his R2 spec Ford Fiesta against the more powerful Honda's and Renault's.
Coppin and Batten, will receive an early taste of the Citroen in two-weeks time when they travel to the other side of the World to compete in Rally Croatia at the wheel of a DS3 R3.
Sullens has been a rally regular over the past decade, rising to immediate prominence when he knocked off more fancied rivals at the 2007 Targa Tasmania at the wheel of a Subaru Impreza WRX.
Barkley has previously co-driven with the likes of Finn Juha Kangas.
Steering the programme will be Ron Cremen, a name familiar in both Australian and Middle Eastern rally circles after many years as both a top-level competitor and manager.
More recently Cremen has been the personal manager for Khalid Al Qassimi and developing young driver talent in Abu Dhabi.
"It is with a great deal of pride and satisfaction that we have been able to make this project a reality,'' said Cremen.
VIDEO: Citroen Australia Rally Championship announcement