Novel QR code signage for Quinn WRC Mini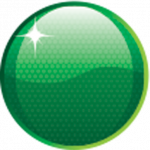 Local driver Nathan Quinn will flash through the scenic northern NSW gravel roads with technology-driven livery in the Coates Hire Rally Australia this weekend.
Quinn, who is receiving the drive of a his career in round 10 of the World Rally Championship in the Motorsport Italia MINI John Cooper Works WRC, will run a unique QR code on his rally ride.
Smart Pay IT'S Keith Anderson has developed a first for Quinn with the help of Mirco URL technology.
The sticker on Quinn's MINI will allow the fans to scan the QR code from a greater distance than is normal and from a larger variety of different angles.
The data reading has been simplified thus making it easier to scan.
It can be scanned from a paused television shot, a You Tube clip or still picture.
Normally QR codes take the user to a website whereas this sends the person to a landing page which shows who made this opportunity of a lifetime possible for Quinn at Rally Australia.
Quinn will prepare along with the other nine WRC-spec entries in practice and the qualifying stage on Thursday morning.
"It's a great and unique way to showcase the supporters who've helped us out here," Quinn said.
"It provides an uncluttered medium and I like doing things for the first time – like jumping in a MINI WRC car and trying my luck against the big boys tomorrow!
"We're hoping to have lots of traffic to the loading page, but not on the stages!"