Truex punted from NASCAR Chase for race fixing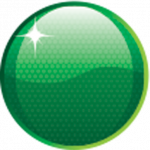 Martin Truex jr has been booted from the NASCAR Chase following race fixing allegations in a sensational sequel to the final round of the Sprint Cup's final regular season race at Richmond.
NASCAR delivered a series of penalties where the #56 car of Truex jr copped a points reduction to 691 which dropped him to 17th position.
Michael Waltrip Racing was found to have violated Section 12-4 (Actions detrimental to stock car racing).
Subsequently MWR's three teams in the NASCAR Sprint Cup Series (#15 (Clint Bowyer), #55 (Brian Vickers), #56 Truex jr) have been penalised with the loss of 50 championship driver and 50 championship owner points, respectively.
Ryan Newman, who has recently been announced as replacement for Jeff Burton at Richard Childress Racing for 2014, now receives an entry into the Chase as the second Wild Card participant.
NASCAR reacted after Bowyer deliberately spun with seven laps remaining, bringing out the caution as Newman led the race and seemingly was on his way to beating Truex jr for the final spot in the 12-driver Chase list.
MWR were lumped with a $300,000 fine and its executive vice president/general manager and spotter for the #55 car, Ty Norris suspended indefinitely.
Crew chiefs Brian Pattie (#15), Scott Miller (#55) and Chad Johnston (#56) find themselves under probation until December 31.
"Based upon our review of Saturday night's race at Richmond, it is our determination that the MWR organisation attempted to manipulate the outcome of the race," said Robin Pemberton, NASCAR vice president of competition.
"As the sport's sanctioning body, it is our responsibility to ensure there is a fair and level playing field for all of our competitors and this action today reflects our commitment to that."
See below video of Bowyer's spin