Hirvonen aims for quartet at Rally Australia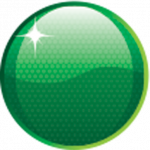 Mikko Hirvonen has a record no other driver in the World Rally Championship can boast – winning the Coates Hire Rally Australia event at three different venues.
Hirvonen won the final WRC round held in Perth in 2006, then won the first and only event held near the Queensland and New South Wales border in 2009 before winning the maiden event at Coffs Harbour in 2011.
The Citroen Total Abu Dhabi WRT factory driver is eager to continue the strong form the team showed at the previous round on the asphalt roads in Germany when he finished third behind first time WRC winner Dani Sordo.
"Our good result in Germany hasn't changed our preparation for Australia but the momentum gained from winning has boosted the confidence of every member of the team," Hirvonen said.
Hirvonen stands as one of the main contenders who could thwart Frenchman Sebastien Ogier's (Volkswagen) ability to seal the WRC crown with three events to spare at Coffs Harbour.
Through Ogier's cracking form, VW continue to lead the manufacturer's standings on 262 points however Citroen have moved up to 236.
"The fact is that we have drastically cut our rival's lead in the manufacturer's championship," Hirvonen said.
"The title is still very much up for grabs but we need to produce perfect performances at each rally to have a chance."
WRC standings (top five)
1 Sebastien Ogier 184
2 Thierry Neuville 109
3 Jari-Matti Latvala 98
4 Dani Sordo 96
5 Mikko Hirvonen 88
Rally Australia daily schedule
Thursday
8am: free practice
10.30am: qualifying stage (5.54km)
1.30pm: FIA pre-event press conference
4.15: selection of starting positions
6.22: start
6.30: SS1 – Coffs 1 (1.6km)
6.40: SS2 – Coffs 2 (1.6km)
6.47: Parc ferme
Friday
9am: Service A (15min)
10.03am: SS3 Tuckers Nob 1 (8.44km)
10.46: SS4 Bellingen 1 (10.72km)
11.09: SS5 Newry 1 (24.91km)
12.54pm: Service B (30 min)
2.12: SS6 Tuckers Nob 2 (8.44km)
2.55: SS7 Bellingen 2 (10.72km)
3.18: SS8 Newry 2 (24.91km)
6.00: SS9 Coffs 3 (1.60km)
6.10: Coffs 4 (1.60km)
6.17: Flexi Service C (45min)
Saturday
8am: Service D (15min)
9.33: SS11 0 Nambucca 1 (49.90km)
10.46: SS12 Valla 1 (14.84km)
12.26pm: Service E (30min)
2.14: SS13 Nambucca 2 (49.90km)
3.27: SS14 Valla 2 (14.84km)
6.00: SS15 Coffs 5 (1.6km)
6.10: SS16 Coffs 6 (1.6km)
6.17: Flexi Service (45min)
Sunday
8.00am: Service G (15min)
8.51: SS17 Bucca 1 (10.89km)
9.18: SS18 Wedding Bells 1 (22.94km)
10.18: SS19 Shipmans 1 (19.44km)
11.38: Service Park H (30min)
12.44pm: SS20 Bucca 2 (10.89km)
1.11: SS21 Wedding Bells 2 (22.24km)
2.11: SS22 Shipmans 2 – Power Stage (19.44km)
4.00: Podium
4.45: FIA post event press conference