Dario Franchitti book: Romance of Racing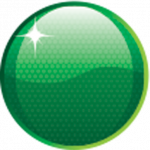 Triple Indy 500 champion Dario Franchitti has produced a unique book in collaboration with former Autosport and Racer editor Andy Hallbery.
The book, Romance of Racing, is a compilation of drivers from the IndyCar and F1 worlds who Franchitti holds in high regard.
Franchitti, who became hugely popular in Australia when he won the 1999 Gold Coast Indy with Team Kool Green, has written a series of essays to go with each driver starting with the late Jim Clark.
Franchitti has a deep sense and knowledge of the history of motor racing which is reflected in the 128-page tome with the pages brought to life through a stunning selection of pictures sourced from the sport's leading photographers.
The selection of drivers were drawn from those who have inspired and influenced Franchitti and who have helped shape his career which began in go-karts in Scotland when he was eight-years-old.
The book is not treading down the traditional path trodden by mainstream book publishers. Instead, Hallbery is publishing the book through his own ANH imprint business.
He is gauging support via Kickstarter whereby readers can pledge their support for the book which will be available of different forms. It is expected to be available in November.
Click through to read more details on this rather unconventional book project.
See video below of Dario Franchitti talking about the book