Holden attracts avalanche of abuse over fuel comments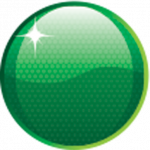 Holden Motorsport has been the subject of a scathing attack by fans following a call by Simon McNamara for Nissan's Winton win to be overturned.
McNamara, the manager of Holden's Motorsport operation, made the call on top rating Melbourne sports radio network SEN. Many of the comments were made by Holden's own fans.
Speedcafe.com's Facebook page was swamped with emotional and acidic comments concerning the story surrounding a move where the two new manufacturers (Nissan and Mercedes) were given official dispensation to run an E70 blend of ethanol fuel as a trial to improve its fuel economy.
In excess of 100 comments were posted, the large majority highly critical of McNamara's call to strip Nissan of the Saturday race win at Winton even though every other team on the grid signed a document allowing Nissan and the Erebus Mercedes teams to use E70 on selected cars across the Friday and Saturday of the meeting last month.
Commentator and analyst Mark Larkham explained during the Channel 7 telecast at the Winton meeting that the E70 did not produce a horsepower advantage but stretched fuel economy.
The Facebook post with a link to the Speedcafe story was viewed by more than 10,600 people.
The high portion of the responses from Facebook followers which came from Holden supporters did not hold back on venting their anger at McNamara's call.
"Poor form Holden MS, and I'm a devout HRT fan," one wrote.
"I'm neither a Nissan fan nor a Kelly fan but the win should stand. Holden just can't handle anyone else having the upper hand," another Facebook follower.
Of the rare comments supporting McNamara's call, one applauded him for saying what he believes.
V8 Supercars have yet to announced any decision regarding whether or not Nissan and Erebus will be permitted to run E70 in the Pirtek Enduro Cup which includes the Sandown 500, Bathurst 1000 and Gold Coast 600.