Sebastian Vettel wins as Webber lands Monza podium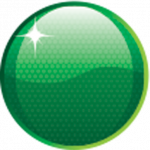 Sebastian Vettel recorded another stunning victory to advance his claims of a fourth F1 title and deliver another body blow for Ferrari in the Italian Grand Prix at Monza.
Vettel led from the front in the Red Bull to beat Fernando Alonso with Mark Webber landing his first Monza rostrum finish in his final grand prix appearance at the iconic 5.793km circuit.
Red Bull were in another extraordinary league of their own despite their engineers delivering cautious messages to Vettel and Webber to short shift and protect their gearboxes in the latter stages.
Webber was told to change early between the second and third gears while Vettel was told to prematurely change between fifth and sixth.
Even so Webber was still able to put on a show and inch closer to the rear of Alonso's Ferrari in the dying laps in an intense fight for second place.
Gearbox concerns aside, Vettel created a decent cushion to give himself an armchair ride to his 32nd career victory at the venue where he achieved his maiden F1 triumph in 2008.
The only blemish on the German's race was a huge lock up where he damaged his front right tyre going into the first chicane after the start.
Felipe Massa cracked fourth place as Ferrari are expected to decide on a possible replacement for the Brazilian for 2014 in the coming days.
Nico Hulkenburg, who is believed to be firmly in the Ferrari frame, had a brilliant race to finish fifth in the Sauber ahead of Nico Rosberg.
Dan Ricciardo scrapped hard over the 53-laps to finish a sensational seventh ahead of the Lotus of Romain Grosjean. Then came Lewis Hamilton, whose race was fraught with problems with Jenson Button claiming 10th.
Alonso again drove a cracking race which was punctuated by a mega outside overtaking move on Webber early in the race at the Roggia chicane.
Result
| | | | |
| --- | --- | --- | --- |
|  1 | Sebastian Vettel | Red Bull-Renault | 1:18.33.352S |
|  2 | Fernando Alonso | Ferrari | +5.4 |
|  3 | Mark Webber | Red Bull-Renault | 6.3 |
|  4 | Felipe Massa | Ferrari | 9.3 |
|  5 | Nico Hulkenberg | Sauber-Ferrari | 10.3 |
|  6 | Nico Rosberg | Mercedes | 10.9 |
|  7 | Daniel Ricciardo | Toro Rosso-Ferrari | 32.3 |
|  8 | Romain Grosjean | Lotus-Renault | 33.1 |
|  9 | Lewis Hamilton | Mercedes | 33.5 |
| 10 | Jenson Button | McLaren-Mercedes | 38.3 |
| 11 | Kimi Raikkonen | Lotus-Renault | 38.6 |
| 12 | Sergio Perez | McLaren-Mercedes | 39.7 |
| 13 | Esteban Gutierrez | Sauber-Ferrari | 40.8 |
| 14 | Pastor Maldonado | Williams-Renault | 49.0 |
| 15 | Valtteri Bottas | Williams-Renault | 56.8 |
| 16 | Adrian Sutil | Force India-Mercedes | 1 lap |
| 17 | Charles Pic | Caterham-Renault | 1 lap |
| 18 | Giedo van der Garde | Caterham-Renault | 1 lap |
| 19 | Jules Bianchi | Marussia-Cosworth | 1 lap |
| 20 | Max Chilton | Marussia-Cosworth | 1 lap |
| 21 | Jean-Eric Vergne | Toro Rosso-Ferrari | 35 laps |
| 22 | Paul  Di Resta | Force India-Mercedes | 1 lap |
 Standings
| | | |
| --- | --- | --- |
| Pos | Driver | Points |
| 1 | Sebastian Vettel | 222 |
| 2 | Fernando Alonso | 169 |
| 3 | Lewis Hamilton | 141 |
| 4 | Kimi Räikkönen | 134 |
| 5 | Mark Webber | 130 |
| 6 | Nico Rosberg | 104 |
| 7 | Felipe Massa | 79 |
| 8 | Romain Grosjean | 57 |
| 9 | Jenson Button | 48 |
| 10 | Paul Di Resta | 36 |
| 11 | Adrian Sutil | 25 |
| 12 | Sergio Pérez | 18 |
| 13 | Daniel Ricciardo | 18 |
| 14 | Nico Hülkenberg | 17 |
| 15 | Jean-Eric Vergne | 13 |
| 16 | Pastor Maldonado | 1 |
| 17 | Valtteri Bottas | 0 |
| 18 | Esteban Gutiérrez | 0 |
| 19 | Jules Bianchi | 0 |
| 20 | Charles Pic | 0 |
| 21 | Giedo van der Garde | 0 |
| 22 | Max Chilton | 0 |